* This article was also published in the New Straits Times on 22nd May 2010.
An ambiance of calm and tranquility with stunning charm welcomed me as I walked into Suffolk House which is known as the first "Great House of Penang". This recently restored 200-year old Anglo-Indian architectural building was built on the estate owned by Captain Francis Light, the founder of British settlement of Penang.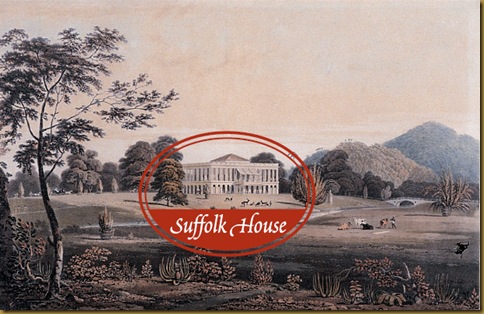 I had the pleasure of visiting their lovely Suffolk House Restaurant which was headed by Chef Johnny Fua for a food tasting session.  This restaurant is run by the management of 32 Mansion, Bagan and Beach Blanket Babylon – all successful eateries in Penang.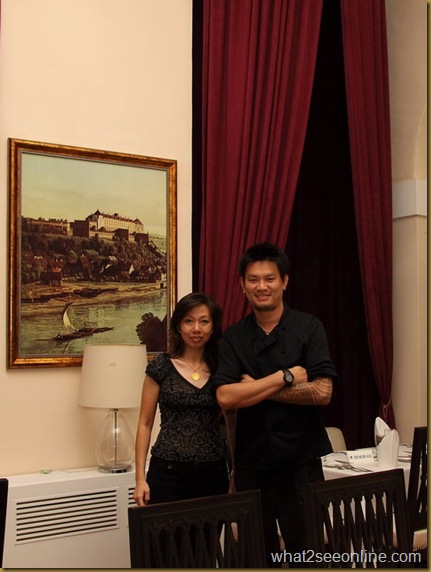 Chef Johnny Fua & myself sharing a light moment…
Tags: 32 Mansion, Air Itam River, Amuse Bouche, Array, Art Paintings, Baby Shrimp, Bagan, Banana Crepe, Beach Blanket Babylon, British Settlement, Captain Francis Light, Chef John, Chicken Tikka, Coffee Tea, Creamy Chicken, Creativeness, Curried Parsnip, Fine Dining Restaurants, Fua, Garden Greens, Grand Marnier, Great House Of Penang, HSBC, Intimate Ambiance, Light Moment, Malaysian German Society, Methodist Boys School, Morsels, New Straits Times (Life & Times), Olive Butter, Penang, Penang Heritage, Penang Heritage Trust, Ricotta Cheese, Rm85, Suffolk House, Suffolk Restaurant, Table D Hote, Table D Hote Menu, Table D'Hote Menu, Tomato Relish, Tomato Sorbet