Penang Tau Sar Pneah, Ang Koo Kuih and more at Eaton!
Something new to start off a great 2010!
In a blink of an eye, 2009 has come to a close and 2010 has begun! I am kicking off the new year with our Penang's very own famed Tau Sar Pneah and more!
There are several well known brands of Tau Sar Pneah in Penang. The outlets that many outstation visitors would normally visit would be Ghee Hiang and Him Heang. However, there are also some less known brands; among them is Eaton Kuih Centre in Batu Lanchang!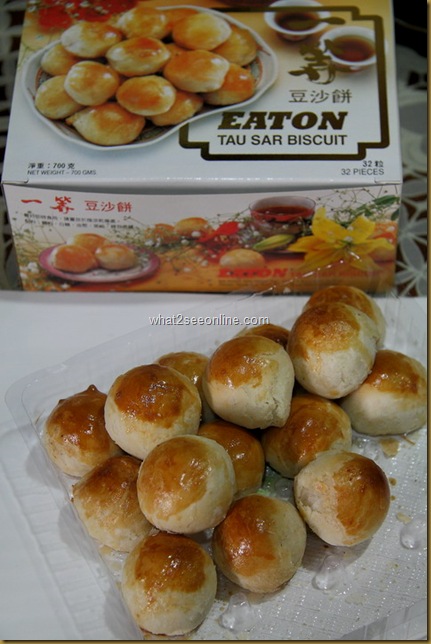 Like most other Tau Sar Pneah, this delicate treat in Eaton is made from vegetable oil and comes with sweetened mung bean paste wrapped in flaky light golden color pastry. This biscuit has fillings with a much lighter taste of fried onions compared to others.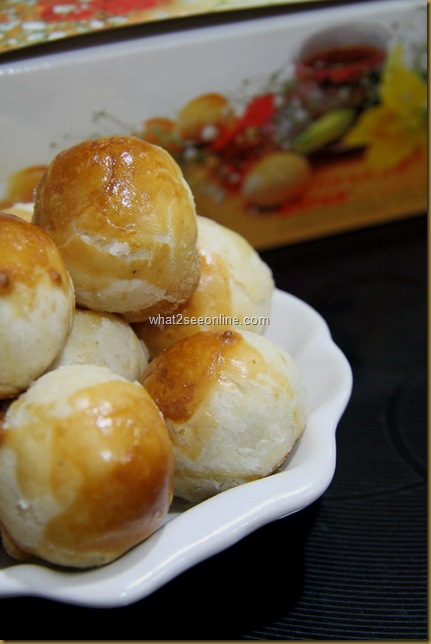 Besides the Tau Sar Pneah, Eaton is famous for their chewy and sticky Nyonya Ang Koo which is made of glutinous rice flour. This traditional Chinese delicacy available in two sizes comes with neat and pretty imprints conveniently packed in boxes.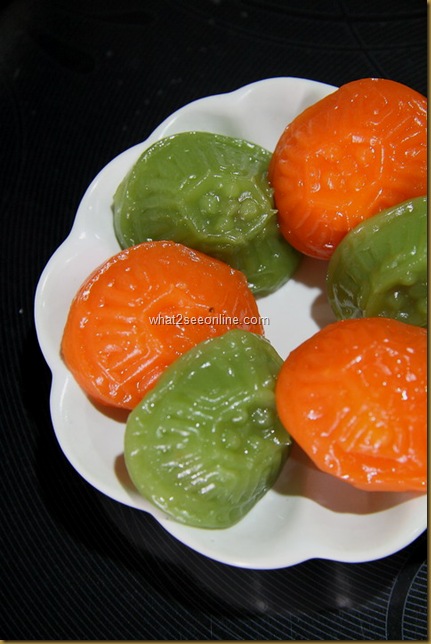 I bought the mini ones with a mixture of red and green. The red ones has filling of sweetened mung bean paste.  On the other hand, the green ones with fragrance of the pandan leave come with coconut filing.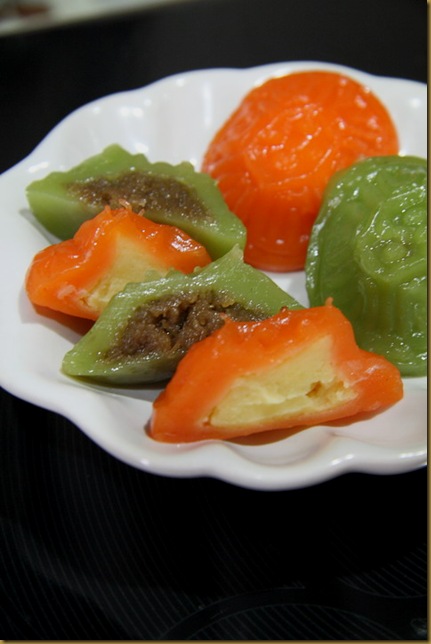 This Nyonya Kuih is best eaten when they are fresh however leftovers sitting around in the refrigerator can be served again steam or pan fried. I personally like to have it pan fried till slightly crispy on the edges.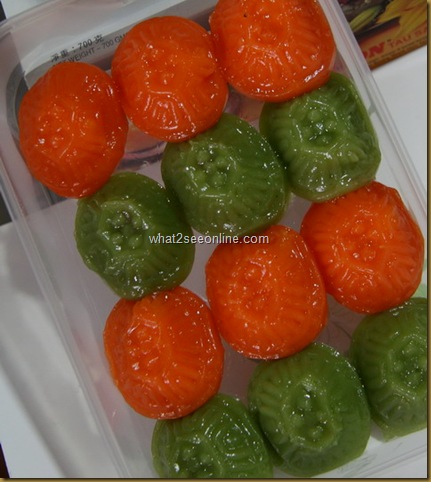 Eaton is well known for their Yellow Glutinous Rice (Kunyit Rice) with Curry Chicken in the island of Penang. The glutinous rice with curry chicken (2pcs) cost RM4 per set. The thick curry gravy was delicious with finely grounded pieces of ingredients.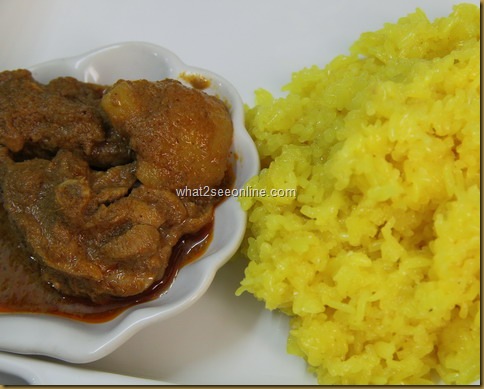 Yellow Glutinous Rice with Curry Chicken…a nice pairing!
They do provide catering services in Penang for the Full Moon Gift Packs consisting glutinous rice, curry chicken, red colored eggs and Ang Koo for the celebration of one month old baby.
Head over to Eaton for the many choices of snacks that will definitely fill your tea time perfectly! The boxes of Tau Sar Pneah and the Ang Koo make great gifts. Click here for the Map Location. Their two pork free outlets are facing directly opposite each other.
Eaton Mini Market
110 Jalan Tan Sri Teh Ewe Lim
11600 Penang
Tel : 04 2828355 & 04 2819355
OR
Eaton Head Office
139-M Jalan Tan Sri Teh Ewe Lim
11600 Penang
Tel : 04 6577223 & 04 6588097
Website : http://www.eaton.com.my/