It was an unforgettable food experience when I was invited for a Mexican Buffet in Hotel Nikko Kuala Lumpur. The event 'Mexico: A Festival of Flavours' which featured renowned Chef-Owner Daniel Ovadia from Paxia Restaurants was organized by Hotel Nikko and the Embassy of Mexico.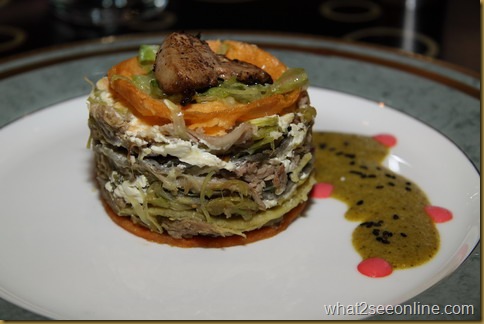 Mexican specialties
I checked into the Executive Nikko Club Room of Hotel Nikko located right in the heart of Kuala Lumpur's Golden Triangle and enjoyed a night of Nikko's hospitality.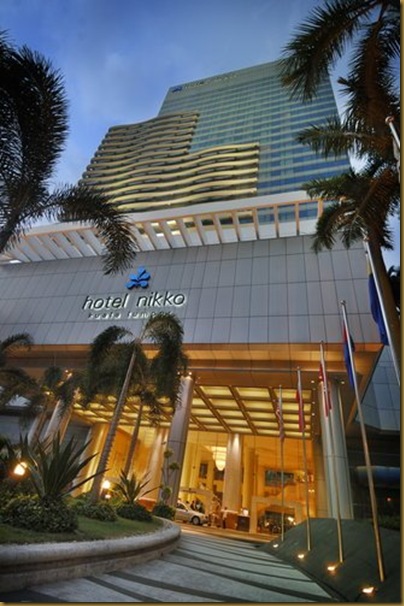 Hotel Nikko main entrance faces Jalan Ampang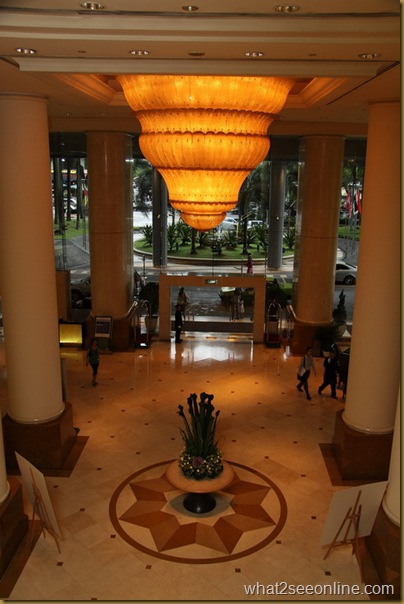 Main Lobby – warm and inviting…

The accommodating staff took me through a pleasant personalized check-in at the reception area of the Executive Nikko Club Lounge on the 26th floor. In a matter of minutes, I was whisked to my room high above the city which provided a very warm welcome with fresh fruits, cookies and delicious chocolates.
The Executive Nikko Club Room, spacious and comfortable!
Being a guest of the club, I enjoyed exclusive access to the Lounge which is staffed by a team of highly trained professional team. The lounge serves complimentary breakfast, English Afternoon Tea and cocktails and I can dine and snack at any time of the day. There is also a range of soft drinks, wines and coffee/tea.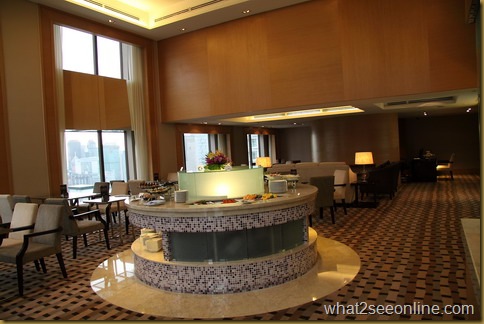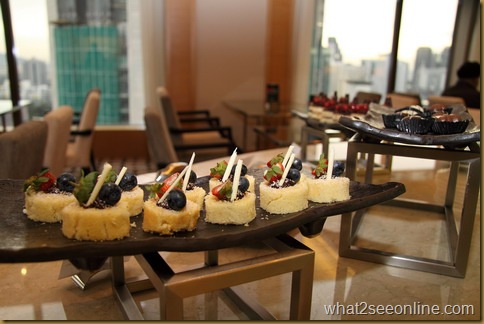 The hospitable manager, Keegan introduced the 'Lime Margarita' and 'Long Island Tea' during my visit to the lounge in the evening with my friends. I truly enjoyed the Lime Margarita served in a salt-rimmed glass. My friend, Taufulou had the Long Island Tea while Coco chose the hot Cappuccino. We lingered over the drinks and canapes before adjoining to the Serena Brasserie for the Mexican Buffet.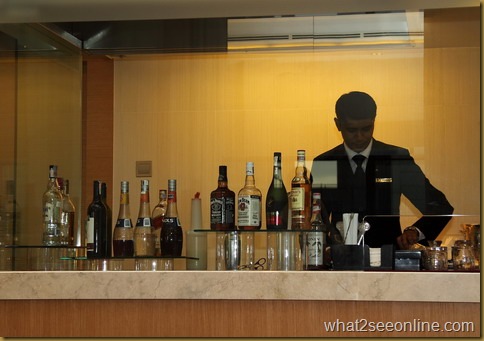 Keegan mixing up our cocktails!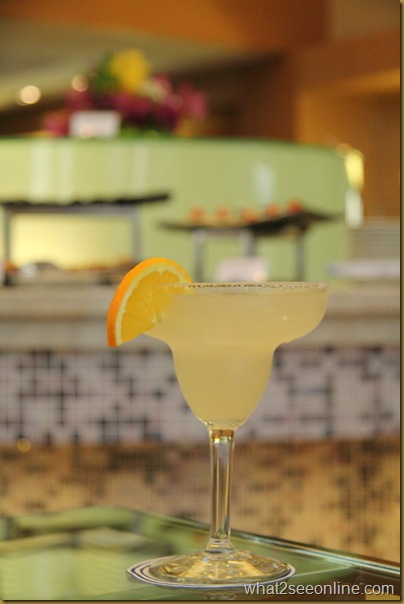 The beautiful and cooling Margarita I enjoyed that afternoon!
Cappuccino and Long Island Tea
Click here to proceed to the next page for the buffet…
Tags: Array, Avocado, Beef Pepperoni, Bell Pepper, Bentley'S Pub, Canapes, Cappuccino, Coffee Tea, Complimentary Breakfast, Daniel Ovadia, Embassy Of Mexico, Enchiladas, English Afternoon Tea, Executive Nikko Club Room, Eye Opener, Food Experience, Fresh Fruits, Goat Cheese, Golden Triangle, Guacamole, Hotel Kuala Lumpur, Hotel Nikko Kuala Lumpur, Keegan, Lettuces, Lime Margarita, Long Island Tea, Mexican Buffet, Mexican Food, Mexico: A Festival Of Flavours, Nikko Hotel, Nikko Hotel Kuala Lumpur, Nikko Kuala Lumpur, Ovada, Ovadia, Paxia Restaurants, Pepperoni, Personalized Check, Pipian, Professional Team, Reception Area, Red Onion, Renowned Chef, Roast Duck, Soft Drinks, Tortilla
This entry was posted on Saturday, March 27th, 2010 at 11:43 pm and is filed under
Chef
,
Events
,
Hotel - Review
,
Hotels
,
Invited Review
,
KL / PJ
,
Mexican Cuisine
,
Promotion
. You can follow any responses to this entry through the
RSS 2.0
feed. You can
leave a response
, or
trackback
from your own site.