* This article was published in the New Straits Times (Life & Times) on 24th April 2010.
Enjoy pleasant service, inviting ambiance and quality fine Hunan and Sichuan cuisine from Chin's Stylish Chinese Cuisine. This latest Penang fine dining restaurant has its prime seaside location in Church Street Pier overlooking the calm waters of the harbor and George Town behind it.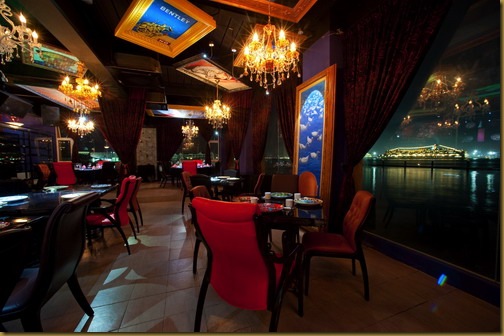 Elegant detailing in the interior of the restaurant
Chin's which was opened a few months ago was everything of a fine dining restaurant, casual and elegant dining with delicate and delicious food, wine and a sense of pampering.
The ambience was welcoming as I step inside the waiting area of the restaurant passing through its striking red glass door – there to greet me is owner Dave Chin.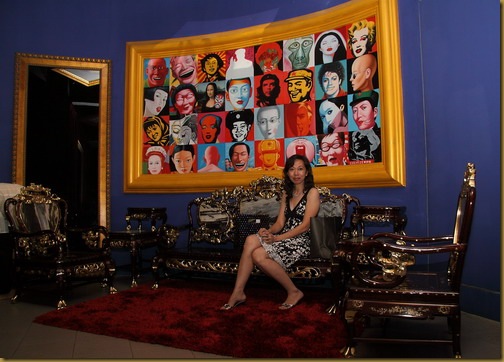 Priceless antique chairs displayed in the waiting area leading into the restaurant
Tags: Antique Chairs, Aromatic Crispy Duck, Calm Waters, Chin's Stylish Chinese Cuisine, Chinese Calligraphy, Chinese Cuisine, Church Street Pier, Creative Culinary, Culinary Team, Cumin Mutton Skewers, Dave Chin, Different Colors, Elegant Dining, Fine Dining Restaurant, George Town, Glass Frontage, Gorgeous Hand, Hunan Cuisine, Impressive Piece, Meat Poultry, New Straits Times (Life & Times), New Straits Times (Life & Times), Penang Road, Pengkalan Weld, Plush Chairs, Qeii, Red Glass, Seaside Location, Sichuan Cuisine, Soho, View Of The Sea, Waiting Area, White Wines