Other appetizing dishes are the Chinese BBQ Roasted Chicken and Duck, Steamed Chicken, Boiled Soya Sauce Chicken along with Hong Kong style Dim Sum too. For the taste of Malaysian fare, there are the favorites of Chicken and Beef Satays and Baked Otak-Otak.
Each diner can order one main course at the brunch. There was a selection of Grilled Half Boston Lobster, Wagyu Beef Burger, Seafood Grill Platter, Sausages, Braised Abalone with Broccoli, Tagliatelle Pasta and many more.
Wagyu Beef Burger with French Fries & sauteed mushroom
My main course was the Grilled Half Boston Lobster served with Grill Lemon, Saute Vegetables and Lemon Butter. The lobster was grilled with a pungent aroma and fresh with natural sweetness.
Grilled Homemade Cumberland Sausages with Onion gravy & mashed potatoes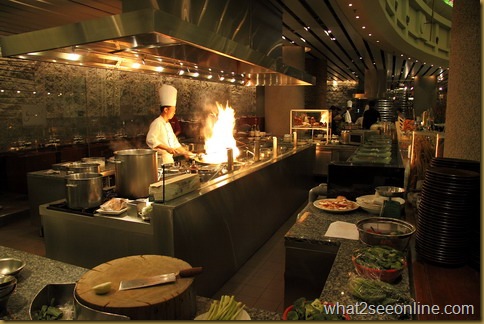 Lively and happening environment with the open kitchen concept
The extensive selection of dessert awaited us with a delightful spread of Macaroons, Tiramisu in Chocolate Cup, Panacotta in Martini Glass and Chocolate Profiteroles together with the free flow of Baskin Robbins and Japanese Ice Cream.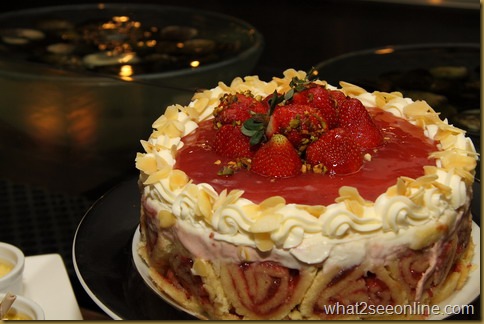 It was a wonderful and enjoyable brunch with entertainment by the performance of the jazz quartet. The Feast Village Sunday Brunch starts from 12.00 noon to 3pm every Sunday.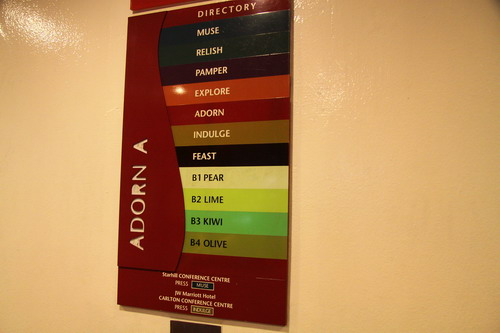 Shook! is located on the Indulge Floor
Shook! Restaurant
Feast Village
Starhill Gallery
181 Jalan Bukit Bintang
Kuala Lumpur
Tel : 03 27823875
Pages: 1 2
Tags: Antipastos, Array, Asiago, Beef Loin, Carving Station, Champagne Piper, Chateau Mouton Rothschild, Cold Dishes, Colorful Selection, Cracked Pepper, De Savoie, Dishe, European Wines, Feast Village, Fisherman'S Cove Seafood Restaurant, Flower Crabs, Fresh Oysters, Fusion Cuisines, Gastronomic Delight, Gonbei Fine Japanese Cuisine, Grilled Half Boston Lobster, Italian Station, Lamb Leg, Luk Yu Tea House, Maroilles, Otak Otak, Piper Heidsieck Champagne, Reblochon, Refreshing Cocktails, Roasted Beef, Roasted Lamb, S Cove, Satays, Sauteed Mushroom, Shook!, Sunday Brunch, Tomme De Savoie, Wagyu Beef