Chinese Cuisine at Yu Restaurant, Burswood Entertainment Complex in Perth
BY CK Lam
PHOTO STORIES
Our family had a nice dining experience at Yu Restaurant, one of the many restaurants located within the Burswood Entertainment Complex in Perth. This premier Chinese fine-dining restaurants offers breathtaking views overlooking the city skyline and the beautiful Swan River.
The frontage of the restaurant is decorated tastefully. Huge wooden pillars coupled with dark timber flooring, and coils of incense hanging from the ceiling gives the place a peaceful setting.
 Laughing Buddha, the deity of abundance and good fortune
We thrilled our tastebuds with traditional Chinese cuisine along with Champagne and wines.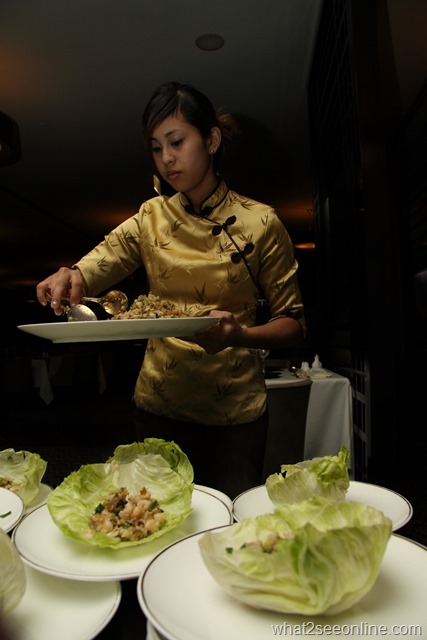 Chicken Sang Choy Bow – sautéed  chicken and mushroom wrapped in sang choy
A bowl of Shredded Abalone and Duck Meat Soup
Garlic King Prawns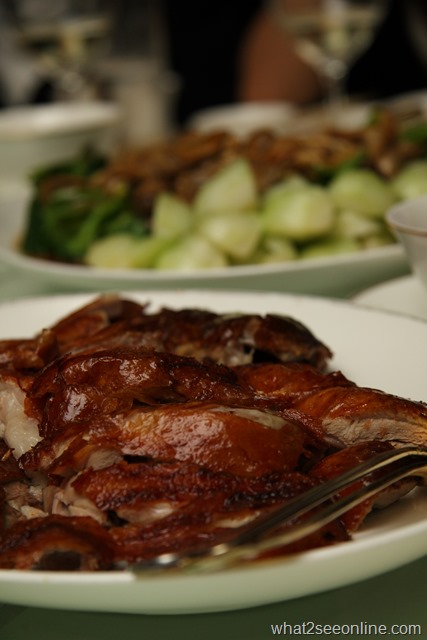 Crispy Roast Duck with crispy glistening skin and tender meat
Stir-fried black pepper beef
Deep-fried Tasmanian Salmon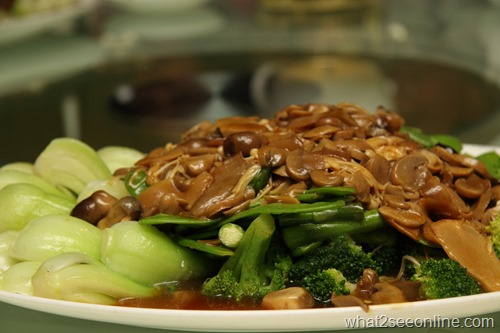 Mix Vegetable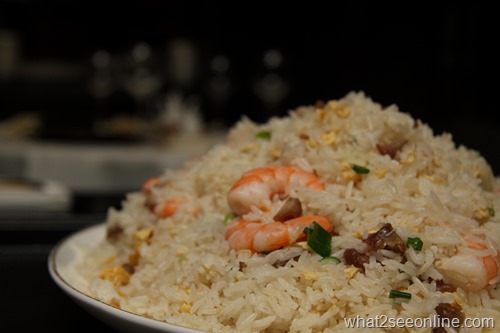 Fried Rice with Seafood

Refined and comfortable decoration
Yu Restaurant
Burswood Entertainment Complex
Great Eastern Hwy
Burswood WA 6100
Australia
Tel: +61 8 9362 7777