* This article was published in the New Straits Times (Life & Times) on 19th July 2011.
BY CK Lam
Feringgi Grill in Rasa Sayang Resort & Spa Penang is a picture of elegance, both in design and culinary servings. With its minimalist earth-toned interiors and Tudor-style ambience, the restaurant exudes an old-school charm. Antiques and old photos adorn the area and serve as conversation pieces, nicely complementing the breathtaking view overlooking the resort gardens, that of rainforest trees, the Andaman Sea and beach.
Having delighted diners for a good part of three decades, Feringgi Grill is fondly recognised as among the best fine dining restaurants in Penang. Located on the mezzanine floor of Rasa Wing, it has a semi-open kitchen and a custom-built round grill.
Heading its award-winning kitchen is chef David Pooley, who has over a decade of culinary experience in modern Australian and French cuisine. His impressive interpretations of fine dining were honed while he was a sous chef at Quay and Claude's in Sydney. His mentors included Quay's celebrity chef, Peter Gilmore and Claude's Malaysian-born chef Chui Lee Luk.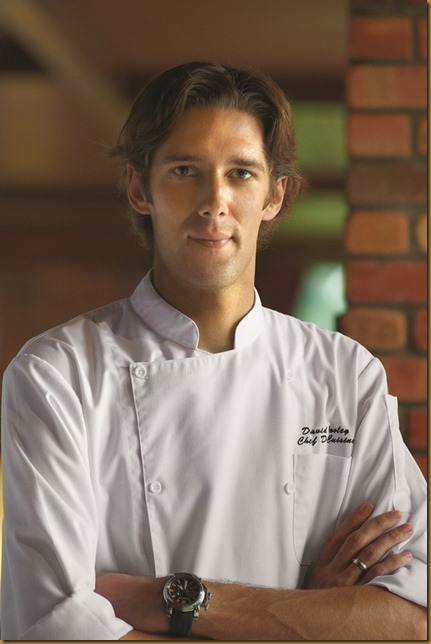 Photo courtesy of Feringgi Grill
Tags: Amp Spa, Andaman Sea, Angus Carpaccio, Celebrity Chef, Chef Chui Lee Luk, Chef David, Chef David Pooley, Chocolate Pannacotta and Rose and Strawberry Granita., Conversation Pieces, David Pooley, Delightful Taste, Distinct Flavour, Feringgi Bar, Feringgi Grill, Fine Dining Restaurants, Five Spice Quail, French Cuisine, Garlic Chives, Ice Popsicles, Local Delicacy, Mezzanine Floor, New Straits Times (Life & Times), New Straits Times (Life & Times), Old Photos, Palate Cleanser, Peter Gilmore, Quay and Claude's, Rainforest Trees, Rasa Sayang Resort, Rasa Sayang Resort & Spa Penang, Restaurants In Penang, Tomato Powder, Tomato Soup