* This article was published in the New Straits Times (Life & Times) on 9th September 2011.
BY CK Lam
Vino Vino Bistro is the latest concept of wine bar to be launched in Penang. Incorporating a whisky bar as well as a coffee bar with a high tech twist, the outlet carries a wide and fine selection of wines in Penang. The cozy interior is lined with wine cabinet stacked with a variety of wines, Japanese sake and shochu.
Its drawing point is the Vino Tech dispensing system, whereby single malt whisky and premier wine are offered to customers by glass at the perfect temperature.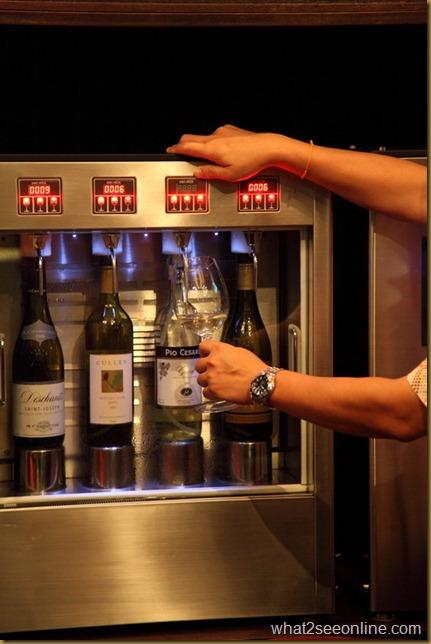 Tags: 9th September, Alcohol, Arigato, Bar, Bay Avenue, Bayan Lepas Penang, Bonjiri Chicken Tail, Coffee Bar, Cozy Interior, Dispensing System, Eringi, Executive Chef Kazuhiro Inose, Fish Head, Grill Menu, Japanese Menu, Japanese Sake, Kaki Kushi, Kazuhiro, Lamb Yaki, New Straits Times (Life & Times), New Straits Times (Life & Times), Okura, Pub, Queensbay Mall, Rm10, Rm3, Salmon Don, Sanma Shio Yaki, Selection Menu, Shake Onigiri, Shishamo, Shochu Kuromaru, Single Malt Whisky, Skewer, Sunagimo, Tebasaki, Torikawa, Vergano Coffee, Vino Tech, Vino Vino Bistro, Whisky Bar, William Chong, Wine Bar, Wine Cabinet, Wine Dispenser, Work The Meat, Yaki Onigiri, Yakitori, Yakitori Don, Yakitory