* Updated 2012 : This restaurant is no longer operating
* This article was published in the New Straits Times (Northern Streets) on 10th August 2011.
Located on the ground floor of a shophouse near Queensbay Mall is Woolloomooloo Modern Australia Cuisine Restaurant. This restaurant is led by chef Rico Teh, who has more than 15 years of cooking experience in Sydney, Australia. The menu is kept simple with Australian dishes as well as some Western fare.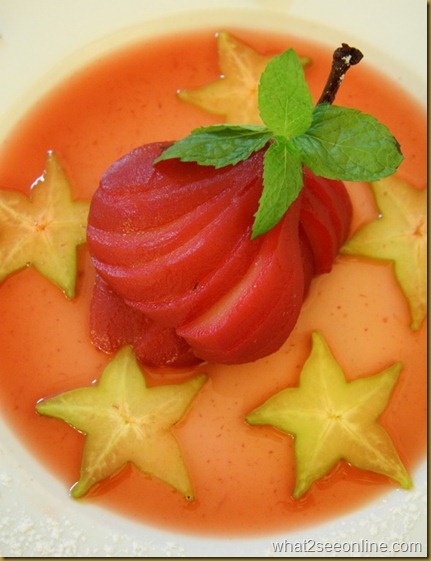 Tags: 10th August, Abstract Art, Australian Cuisine, Australian Dishes, Beef and Cabernet Casserole, Blackened Chicken, Capsicum, Chicken Salad, Contemporary Chairs, Crusty Bread, Drink Menu, Greek Sauce, Grilled Blackened Chicken Salad with Tzatziki, New Straits Times (Life & Times), New Straits Times (Life & Times), Queensbay Mall, Rack Of Lamb, Red Wine Glazed Pear, Ripe Tomatoes, Sauce Tzatziki, Shophouse, Sour Plum, Tomato Basil Bruschetta, Unique Names, Visual Delight, Woolloomooloo Modern Australia Cuisine Restaurant