BY CK Lam
Italian restaurants have not been too popular in Penang in the past. But all that may be changing, with Via Pre, the newest purveyor of Italian food, which is set to satisfy even the most discerning of palates.
Located along the busy Weld Quay, the thinking behind this non-halal Italian restaurant was very simple: to pamper diners' taste buds with authentic Italian food prepared with ingredients brought in from Italy. And the menu of course includes an extensive range of native Italian wines.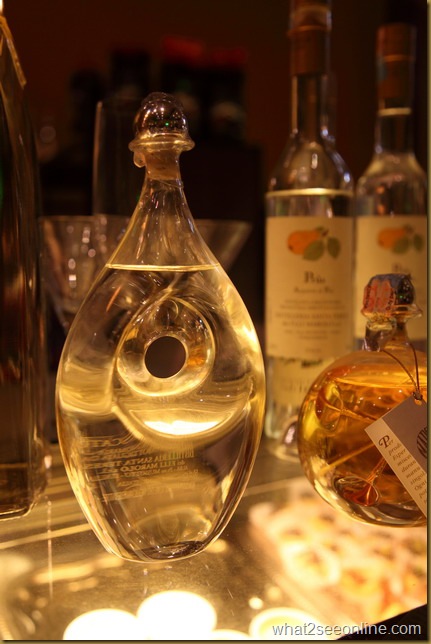 At the recommendation of a friend, a group of us visited the restaurant — a restored pre-war house with a charming white facade. Inside, the tall interior dining hall features an industrial look, with huge black steel columns supporting the higher floor which houses a lounge and grill.
The restaurant motto of not using any processed and flavoured food is written on a huge chalkboard. The large menu offers eight mains, 11 pastas, 10 pizzas, a wide selection of antipasti and also desserts. There is a short list of salad dishes. Our order had a bit of something to suit everyone.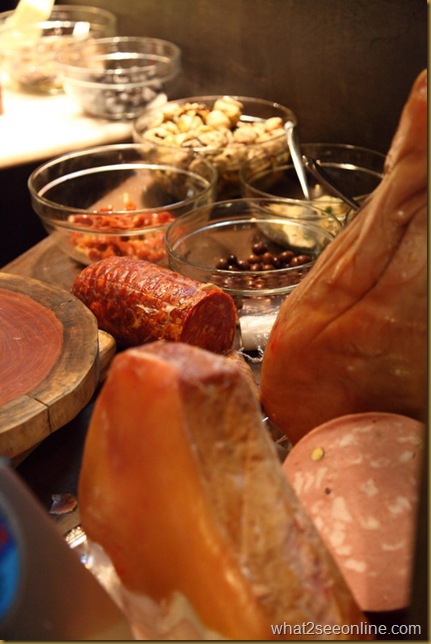 We started with the basket of bread, served with earthy olive oil and vinegar. All the bread is made in-house, with choices of focaccia, flat bread, rustic bread and more.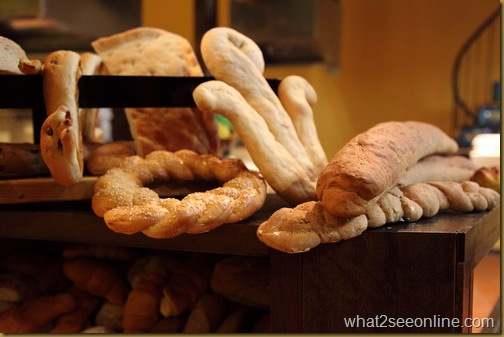 The Tagliere Rustico with assorted cold cuts, cheese and antipasti goes for RM72 (for two persons). It has a good mix of textures and flavours. The olives and sun-dried tomatoes were bright and appetising and the cheese has a nice savoury flavour. Via Pre also offers diners the option of buying these cured meats and cheeses.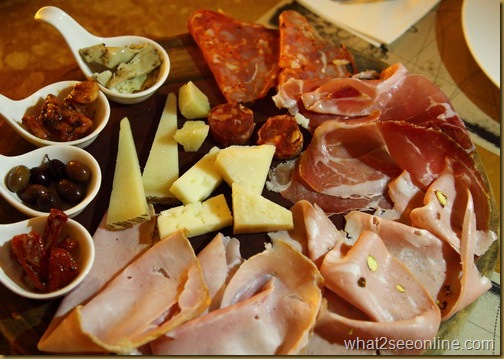 The next course was the Pappardelle Al Cinghiale, chewy pasta smothered in gamy wild boar ragout. Other appetising pastas are the mezzeluna Di Via Pre, Aglio & Olio Tutto Mare (seafood) and the Fusilli Italiana (vegetarian).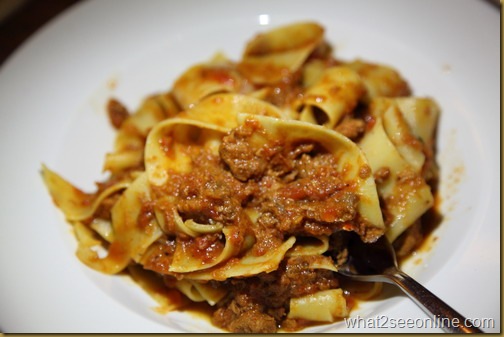 From the pizza menu, we had the Calabrese with an assortment of tomato, pecorino cheese, garlic, parsley, chilli, salami, mozzarella, and capsicum grilled (RM27). The pizza was prepared with just the right heat, the mozzarella slightly melted with a hint of brown.
Our last entree was the baby pork – a special of the day. The meat was grilled tender, exhibiting a slight smoky aroma and goes well with a little cracked pepper. The pieces of potato wedges were a nice accompaniment.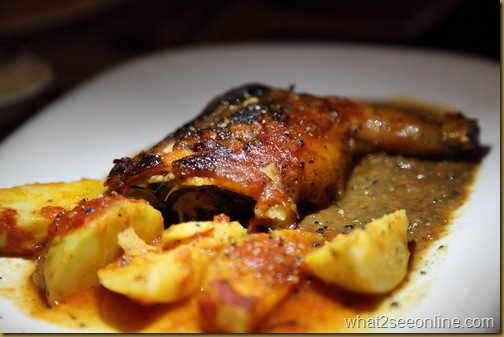 A range of cakes and pastries are displayed at the dessert counter that takes centre stage in the restaurant. We chose the tiramisu in a glass dusted with bittersweet chocolate, the ricotta cake and sacher torta. The desserts went along with cups of espresso and macchiato. Prices of the cakes are a little more than what you would find elsewhere in Penang, but you get what you pay for.
Tiramisu RM22, Ricotta Cake RM21 & Sacher Torta RM21
Besides a listing of grappa, frappe, soda, freshly squeezed juices, beers and cocktails, Via Pre has a list of Italian wines. Prices start from RM118 for the white, to RM778 for the red.
If you want a taste of Italian and appreciate warm service (from the Italian owners), then visit this tavern on the harbour. Parking is limited at the front but there's plenty to be found in the neighbouring streets. Click here for the Map Location. It is located diagonally opposite Chin's Stylish Chinese Cuisine.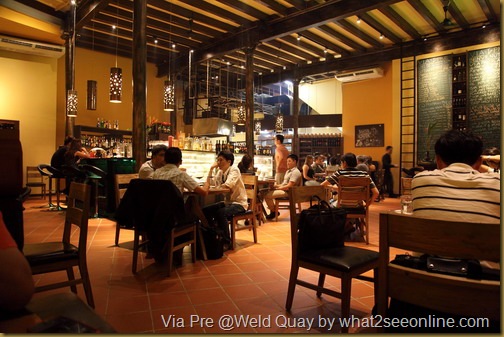 Via Pre
5 Weld Quay
10300 Penang
Tel: 04-2619800 & 04-2620560
* This is a reproduction of my article published in New Straits Times
Tags: Antipasti, Authentic Italian Food, Black Steel, Calabrese Pizza, Capsicum, Chalkboard, Cheese, Ck Lam, Cold Cuts, Dining Hall, Flat Bread, Focaccia, Fusilli, Fusilli Italiana, Garlic Parsley, Italian Restaurants, Italian Wines, New Straits Times (Life & Times), Oil And Vinegar, Olive Oil, Palates, Pappardelle Al Cinghiale, Pecorino Cheese, Penang Food Blog, Penang Italian Restaurant, Pizza Menu, Purveyor, Purveyor of Italian Food, Restaurants In Penang, Ricotta Cake, Rm2, Rustic Bread, Sacher Torta, Salad Dishes, Savoury Taste, Steel Columns, Sun Dried Tomatoes, Sundried Tomatoes, Tagliere Rustico, Taste Buds, Tavern on The Harbour, Tiramisu, Via Pre, Weld Quay, What2seeonline.Com, Wild Boar, Wild Boar Ragout
This entry was posted on Monday, June 25th, 2012 at 2:09 pm and is filed under
George Town
,
Italian Cuisine
,
Media Preview
,
New Straits Times (Life & Times)
,
Non-Halal
,
Penang
,
Pizza
,
Spaghetti
. You can follow any responses to this entry through the
RSS 2.0
feed. You can
leave a response
, or
trackback
from your own site.