* This article was published in the New Straits Times (Life & Times) on 21st June 2010.
Many people love the durians from Penang and the best time to indulge in the King of Fruits this year is from the month of May to late July. This year's durian season is much later due to the unpredictable weather.
Many will make a visit to the durian farms located around Teluk Bahang, Pantai Aceh and Balik Pulau, with the latter being the most popular area for durian seekers. Most of these farms are closed to the public and only a few are open and even then, they tend to be more of eco-tourism orientated.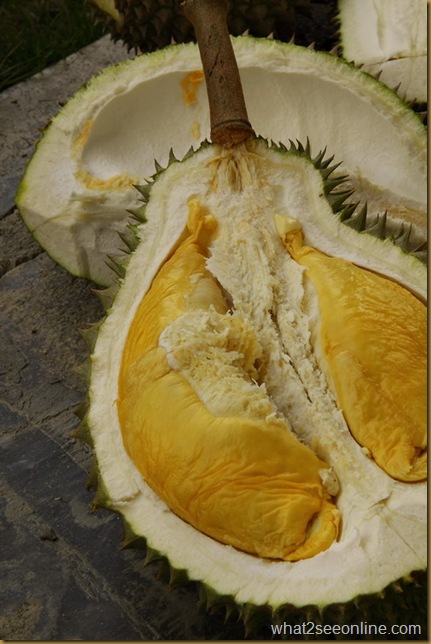 The King of Fruits Have Arrived!