Loh Bak, with its multitude of choices, is a favorite snack any time of the day. Most of the Loh Bak stalls have more or less the usual items of prawn fritters, pork roll, deep-fried bean curd, century egg, fish fillet and deep fried spring roll.
Whenever I'm in the area of Bayan Baru, I frequently visit the Loh Bak stall at BB Food Court. The stall has a few delicious twist in addition to the usual items!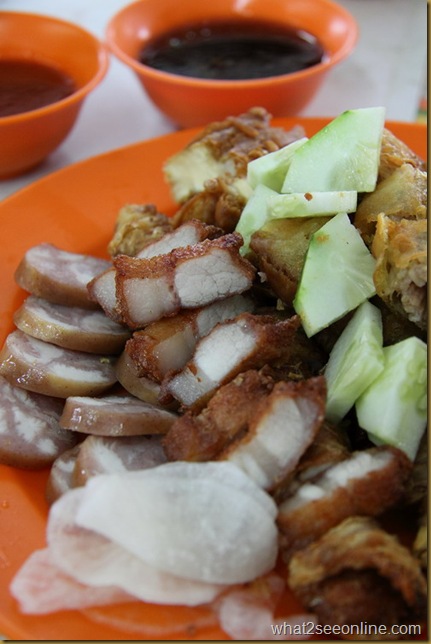 Plate stacked high with plenty of variety…!