* This article was published in the New Straits Times (Life & Times) on 11th March 2011.
Kang Beef House is the place for all things beef, and it is the ideal place to explore if you are a beef lover. The beef is  served in a variety of ways, be it soup noodles, stir-fried dishes or steamboat. We made several visits to Kang Beef House since its opening last year.
The most common dish here is the bowl of Beef Koay Teow, priced at RM6, RM8, RM10, RM12 and RM15.  It comes with a light broth, drawing flavor from an assortment of beef parts, including beef slices, meat balls, brisket and stomach. We enjoyed slurping the smooth koay teow along with the tasty soup.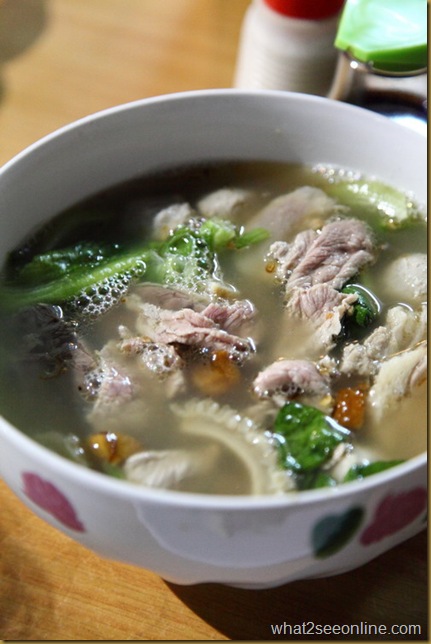 Steaming bowl of Beef Koay Teow