BY CK Lam
Penang is a hawker paradise with a huge variety of interesting street food stalls offering plenty of good and reasonably priced Chinese, Malay and Indian cuisine. I revel in the delights of hawker food, sold throughout the market area, neighbourhood stalls and the narrow back alleys of Penang.
Some of the stalls offer sitting areas while others have none, so you may have to eat while standing up – a bit of a challenge. However, it's an even bigger challenge to decipher what goes into each dish and just where those flavours dancing on your palate stem from. This is where I can help.
Hokkien Mee
What it is: Also known as prawn mee, Hokkien mee is served with choice of either blanched yellow noodles or rice vermicelli, or a combination of both.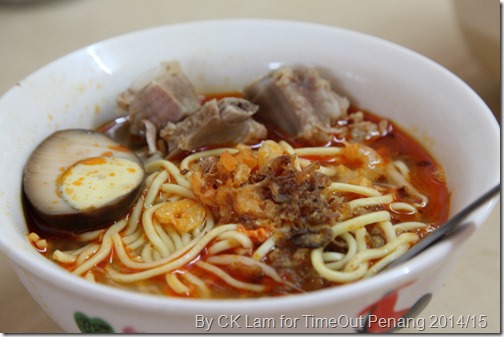 Hokkien mee with add-on pork ribs