BY CK Lam
Penang is a hawker paradise with a huge variety of interesting street food stalls offering plenty of good and reasonably priced Chinese, Malay and Indian cuisine. I revel in the delights of hawker food, sold throughout the market area, neighbourhood stalls and the narrow back alleys of Penang.
Some of the stalls offer sitting areas while others have none, so you may have to eat while standing up – a bit of a challenge. However, it's an even bigger challenge to decipher what goes into each dish and just where those flavours dancing on your palate stem from. This is where I can help.
SAMOSA
What it is: Savoury samosa & curry puffs are popular deep-fried snacks sold mainly at Indian and Malay street food stalls. They're made out of dough cut into small pieces and stuffed with a savoury spicy filling. Fillings might vary slightly but most vendors have the vegetarian version filled with essentially spicy curry paste, potatoes and onions. The meaty version with chicken meat is also available. Samosas are normally triangular-shaped while curry puffs are crescent-shaped and tapered at the ends to keep the filling intact.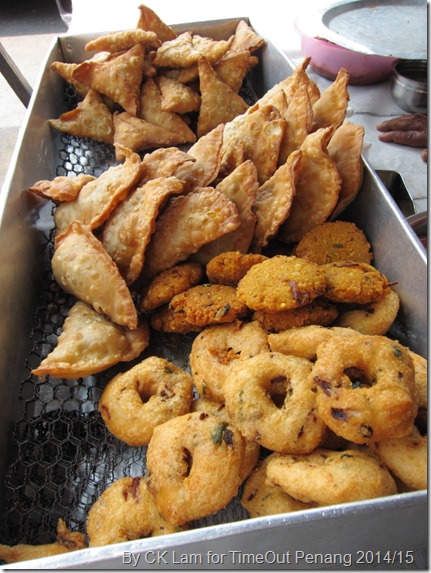 Deep-fried samosas make the perfect snack