Posts Tagged '21st October'
* This article was published in the New Straits Times (Life & Times) on 26th November 2010.
An evening had me driving to Suffolk House to meet up with guest chef, Nizar Achmad. It was great to know that the chef is invited to cook at the restaurant which is situated in the "Great House of Penang". Originally from Surabaya, Chef Nizar Achmad love affair with food and wine has inspired a culinary sojourn that has taken him to all corners of the globe, including Australia, New Zealand and Stockholm where he lived there for 14 years before returning to his homeland, Indonesia.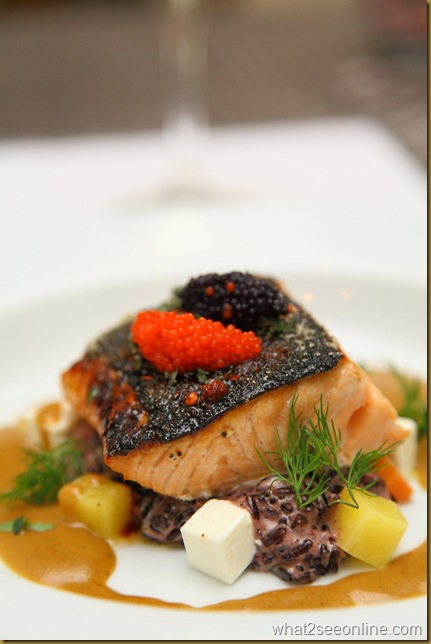 Tags: 21st October, Arrabel Merlot, Beetroot Salad, Bit Of Fun, Camembert, Cap One, Chanterelle, Chapatti, Cheese Platter, Chef Nizar Achmad, Cooking Up A Storm, Crown Princess Victoria, Food Concepts, Great House Of Penang, Guest Chef, HôTe Menu, Indonesian Heritage, Love Affair, Malaysian German Society, Methodist Boys School, Michelin Star Restaurant, Michelin Star restaurant Feichmaker, New Straits Times (Life & Times), New Straits Times (Life & Times), Nobel Prize, Quesadilla, Rm95, Rooibos Tea Cured Swedish Salmon, Suffolk House, Swedish Forest, Szechuan Duck, Table D Hote, Table D Hote Menu, Tea Table, Vegetarian Pasty Lasagna, Zealand Lamb