Yee Heong Restaurant is a great place to enjoy a Chinese meal. It is one of the Chinese restaurants in Campbell Street, Georgetown that not only serves dim sum for breakfast but also Chu Char for lunch and dinner.
Over a period of time, we have been having our lunch and dinner at this Chinese restaurant which is located right opposite the morning wet market. The menu is expansive, with plenty of Chinese dishes!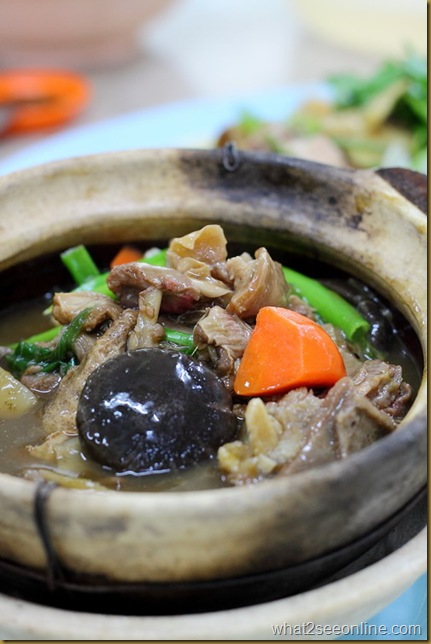 One of their signature dishes, Braised Lamb!
Tags: Aik Hoe Restaurant, Bean Curd, Bitter Aftertaste, Bitter Gourd, Braised Fish Head, Braised Lamb, Campbell Street, Chinese Dishes, Chinese Herbal Medicine, Chinese Ingredients, Chinese Meal, Chu Char, Clay Pot, Claypot, Fish Dish, Fish Dishes, Fish Head, Flavorful Sauce, Herbal Aroma, Herbal Chicken, Penang Restaurant, Sambal, Signature Dish, Signature Dishes, Sour Plum, Spinach Soup, Steam Fish Teochew Style, TekSen, Vegetable Dish, Vegetable Dishes, Wet Market, Yee Heong Restaurant