Happy Chinese New Year 2013, Year of the Water Snake!!!
There are so many life's great things and one of them is having reunion meal with your loved ones. And this year I could not have asked for better with the flying in of my sons, daughter in-law and my granddaughter.
The home cooked meal of Nyonya and Cantonese food prepared by mother-in-law has many ingredients and delicacies which are important signs for the Chinese festival. Here are some of the dishes that we had been enjoying over the years.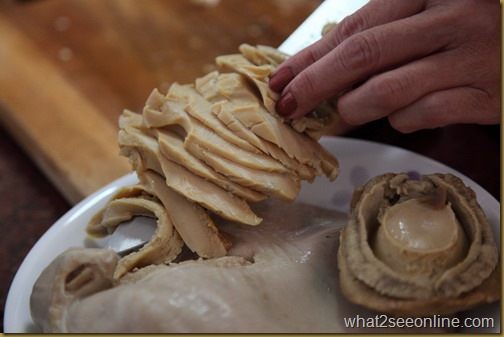 Tags: Amp Nbsp, Assam Prawns, Braised Ginger Duck, Cantonese Food, Celebrating Chinese New Year, Chinese Black Mushroom, Chinese Dish, Chinese Festival, Chinese New Year, Crab Meat, Dried Sole, Festive Occasion, Fish Maw, Flavors, Gong Xi Fa Cai, Happy Chinese New Year, Happy Chinese New Year 2013, Hoi Sin Sang Choi Bao, Home Cooked Meal, Ju Hu Char, Lettuce Leaf, Lettuce Wrap, Lum Mee, Nyonya Cuisine, Old Chicken, Pig Stomach, Prompet Curry FIsh, Rich Flavor, Sea Cucumber, Shark Fins, Tao Tay Curry, Torch Ginger, Turmeric Prawns, Water Snake, Year of the Water Snake