Posts Tagged 'Breakfast Experience'
Drive all the way up to the cliffs edge of Jimbaran Bay and you will reach the high-end heavenly Ayana Resort and Spa.
I have been holidaying in the touristy Bali for one week to attend my son's wedding. During that time, I was set up by a friend of mine to check into the award-winning five-star Ayana Resort and Spa. Close to many main attractions such as Kuta and Seminyak, the hotel with Balinese influences had my first visit brimming with great experience, hospitality and interesting culinary adventure.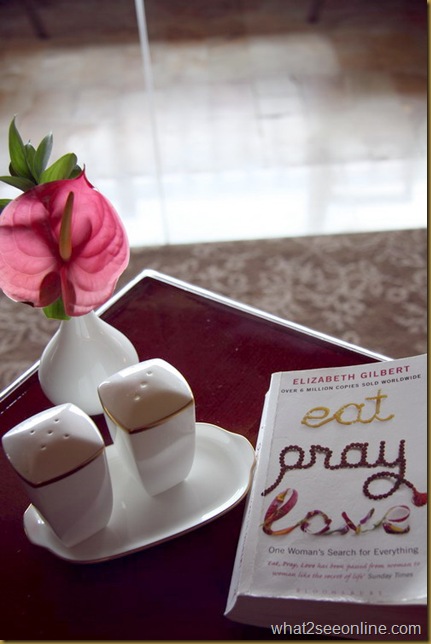 Tags: Accommodation in Bali, Aquatonic Seawater Therapy Pool, Ayana, Ayana Resort and Spa, Ayana Villa, Balinese Influences, Balinese Massage, Breakfast Experience, Champagne Brunch, Cliffs Edge, Coffee Club, Coffee Tea, Course Gourmet Breakfast, Courtyard Garden, Culinary Adventure, Delightful Breakfast, Discovery, Eat Pray Love, Experience Hospitality, Floating Champagne Brunch, Hectare Property, Jimbaran Bay, Kisik Bar and Grill, Kopi Luwak, Kuta, L Occitane, Luxurious Lifestyle, L'Occitane Toiletries, Majestic View, Martini Club, Ocean Beach Pool, Peanut Mousse, Private Plunge Pool, Resort And Spa, Resort Spa, Sami Sami Restaurant, Seminyak, Spa Bali, Spa on the Rocks, Sun Beds, Tasmanian stuffed Lamb Loin, The Ayana Kids Club, Thermes Marins Bali Spa, Wedding Celebration, Wedding Pavilion, Yasuhiro Koichi