*This article was published in the New Straits Times (Life & Times) on 18th August 2010.
Hameediyah Restaurant, a century-old eating house established in 1907 is among one of the oldest restaurants in Penang. The restaurant with a yellow facade located on Campbell Street serves South Indian cuisine and is well known for its nasi kandar. Those who have tried the curry dishes in Hameediyah are hooked by its intricate flavors.
Having stood the test of time and firmly established its name in Penang, the owner has since embarked on the next stage with the opening of another outlet two doors away. The new outlet, Hameediyah Tandoori House is definitely a friendly neighborhood restaurant. It has moved away from the traditional look.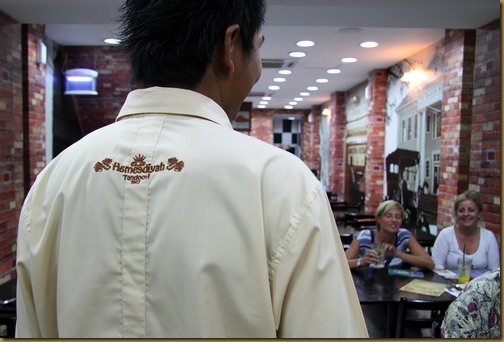 This new shop has a spacious and cleaner environment, with pleasant food presentation (only white plates are used), while still retaining the flavors of Hameediyah that many of us grew up with. This restaurant is fully air-conditioned, so diners need not sweat it out while dining.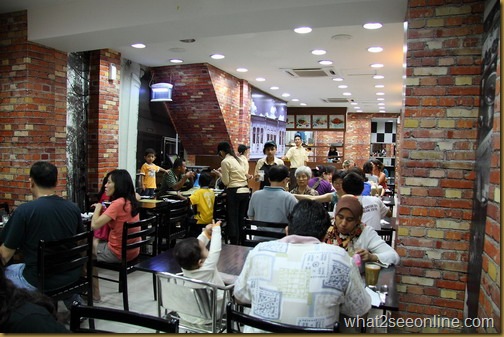 Interior of the new outlet
Tags: Briyani, Campbell Street, Canai, Cili Jerok, Daging Rendang, Eating House, Flavors, Food Presentation, Hameediyah Restaurant, Hameediyah Tandoori House, Itik Kari, Kambing, Kambing Kurma, Kari Kepala Ikan, Kurma, Murtabak, Nasi Briyani, Nasi Kandar, Neighborhood Restaurant, New Straits Times (Life & Times), New Straits Times (Life & Times), Papadum, Peanut Sauce, Pickled Onions, Restaurants In Penang, Rice Crispy, Rm1, Rm4, Sambal Nyior, Shop Layout, Side Dish, Side Dishes, Signature Dish, South Indian Cuisine, Tandoori Chicken, Thick Coconut Milk, Two Doors, White Rice