Posts Tagged 'Canadian Maple Syrup'
* This article was also published in the New Straits Times (Life & Times) on 13th August 2010.
Since opening its doors over three decades ago at Shangri-La's Rasa Sayang Resort and Spa, the Feringgi Grill has always offer a truly unique fine dining experiences for both locals and international diners. This great restaurant has garnered the Most Innovative Western Restaurant in Malaysia 2008/2009 Award.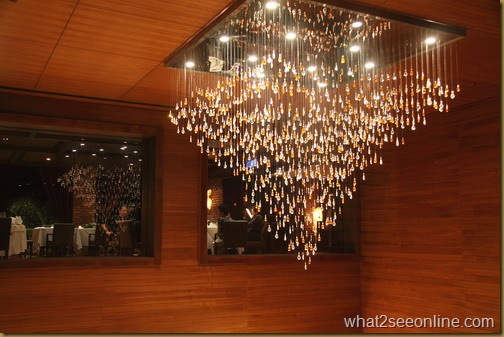 A view of the beautiful chandelier through Feringgi Grill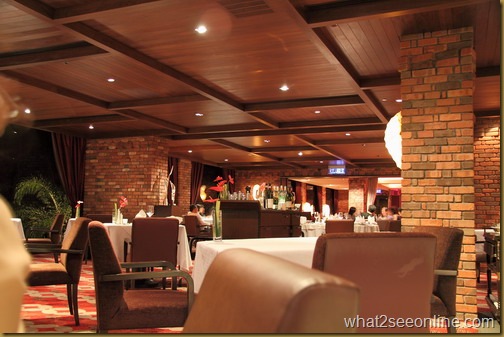 The dining room provides guests with a refined dining experience
Tags: Apple Salad, Batu Feringgi Beach, Beef Steak, Beef Steak and Quail Egg, Black Pepper, Braised Beef Cheek, Canadian Maple Syrup, Cheese Sticks, Chef Adam Roy, Classic Favorites, Crab Salad, Crab Salad Stuffed Smoked Tomato, Cut Of Meat, Dinner Roll, Executive Sous Chef, Feringgi Grill, Focaccia, Grill Menu, Grilled Pizzette, Homemade Bread, Jimmy Choo, Lea & Perrins Sauce, Mango-Milk Cream, Mangrove Wood, New Flavors, New Straits Times (Life & Times), New Straits Times (Life & Times), Onion and Herb Lavash, Oxtail and Belly, Parmesan Cheese, Parmesan Cheese Stick, Quail Egg, Rasa Sayang Resort, Resort And Spa, Small Morsel, Smoke-Grilled Duck Liver, Smoked Crispy Lamb Belly, Smoked Fish, Smoked Lamb, Smoky Flavor, Sticky Date Pudding, Vegetarian Menu, White Dinner