Posts Tagged 'Chandon Brut'
Chin's recently hosted the Mid-Autumn Festival Banquet in conjunction with CHAINE DES ROTISSEURS at its stylish and upscale waterfront restaurant in Penang. The lavish Chaîne dinner which took place on 22nd September 2010 was attended by distinguished guests of both culinary professionals and gastronomes.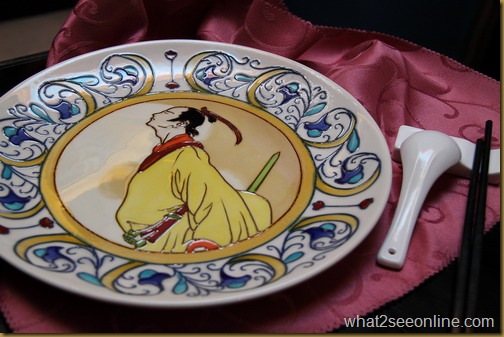 It was a great pleasure being invited to this remarkable dinner. The evening began with a reception where everyone enjoyed a wonderful pre-dinner cocktail and the New Age Sparkling White (Argentinean) with an array of mooncakes.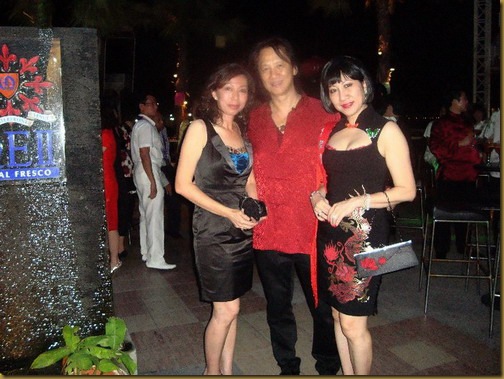 With Datin Annie and host, Dave Chin
Tags: Aromatic Crispy Duck, Bamboo Tube, Chaine Des Rotisseurs, Chandon Brut, Chin's Stylish Chinese Cuisine, Dave Chin, Delicate Tree, Dinner Cocktail, Festival Banquet, Fragrant Chicken, French Foie Gras, Frog Leg, Glenmorangie, Glenmorangie Lasanta, Glenmorangie Nectar D'or, Glenmorangie Quinta Ruban, Laurel Blossom, Leg Of Lamb, Mid Autumn Festival, Moet & Chandon Brut Imperial, Mooncakes, Pickled Cucumber, Rosedale Chook Shed Shiraz, Santa Ines, Santa Ines Sauv Blanc 08, Simonsig Mustique, Single Malt Whisky, Tree Fungus, Upscale Waterfront, Waterfront Restaurant, Whitecaps Sauv Blanc 09, World Wines, Zilzie Select 23 Merlot