Posts Tagged 'Chu Char Stall'
Teik Seng, one of the popular Chu Char stall in Penang has made its way to a new outlet to cater for its increasing number of customers. Opened its door for business on the 8th April 2010, the new outlet is just a few doors away and very close to its previous site in Carnavon street.
*Update 25/04/2010: This restaurant recently has a new signboard, with the name of the restaurant changed to TekSen Restaurant. No worries, it is the same owner and shop!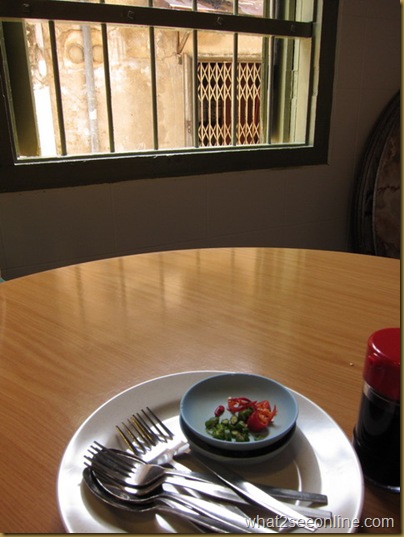 Tags: 8th April, Asam, Assam Curry Fish, Barbeque Pork, Beancurd, Carnarvon Street, Carnavon, Char Siew Bak, Chewy, Chili Padi, Chili Sauce, Chinese Herbal Tea, Chu Char Stall, Cili Padi, Cold Beverages, Jin Beng Coffee Shop, Kankung Sambal Belacan, Penang, Penang Chu Char, Red Chili, Sambal, Sambal Belacan, Shrimp Paste, Side Windows, Signature Dishes, Signboard, Smoky Flavor, Soy Sauce, Spring Onions, Stingray Fish, Tamarind, Teik Seng, Wide Choice