* This article was published in the New Straits Times (Life & Times) on 18th February 2011.
Teluk Tempoyak is a quaint fishing village, at the southeastern tip of the Penang. Positioned slightly south of Batu Maung, this Malay village has remained a secluded and unpolluted. It has a stretch of beach that seems to run endlessly. The makeshift and uneven wooden jetties that extend from the shore into the sea, adding charm to this village.
Many Penangites are heading to Kampung Teluk Tempoyak in search of fresh and cheap seafood. Quality and freshness of the seafood here is at the upmost as they serve the catch that comes in every evening. One of the biggest attractions is grilled fish, or more affectionately known as ikan bakar.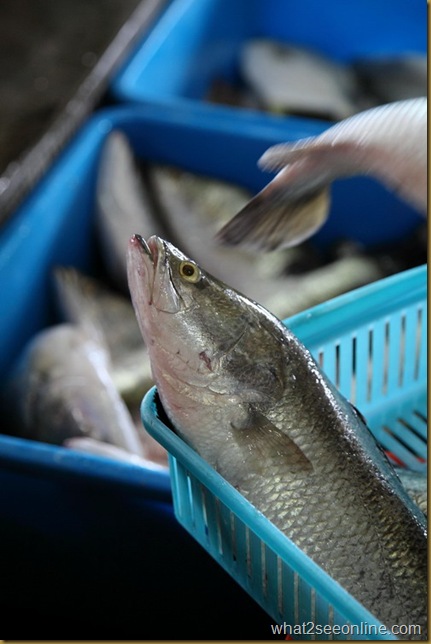 Tags: Batu Maung, Bayan Lepas, Charcoal Fire, Charcoal Fires, Chili Padi, Chili Paste, Coconut Milk, Creamy Coconut, Fishing Village, Fragrant Rice, Grilled Delights, Grilled Fish, Grilled Seafood, Homemade Chili, Ikan Bakar, Ikan Bilis, Kampong Telok, Kampong Teluk Tempoyak, Malay Food, Malay Village, Nasi Lemak, New Straits Times (Life & Times), Penang Island, Seafood Cuisine, Seafood Meal, Seafood Quality, Southeast Tip, Southeastern Tip, Teluk Tempoyak, Upmost, Wooden Jetties