Posts Tagged 'Fruit Mix'
Young Heart Restaurant is tucked in a strategic location near Pulau Tikus market in Penang island. Found nearby the junction of Cantonment Road and Market Street, this restaurant serves up some delicious food while keeping the prices reasonable. Remarkably, it has been around since 2005 and show no signs of slowing down.
The theme of the restaurant revolves around the Heart, as stated in its motto; The Fragrance of the Refreshment comes from the Heart. Most entries in the menu are kept plain and simple, with main usage of healthy ingredients and less reliant on extra artificial flavoring. Indeed a delightful change from all those other food we get these days.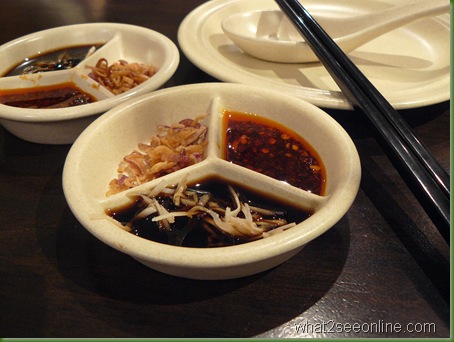 Innovative and practical sauce plate
Tags: Artificial Flavoring, Cantonment Road, Chili Oil, Delicious Food, Delightful Change, Dragon Fruit, Fish Balls, Fish Paste, Fried Chicken Wings, Fried Rice, Fried Tofu, Fruit Mix, Healthy Ingredients, Kiwi Fruit, Mango Sago, Penang Island, Penang Restaurant, Rm4, Strategic Location, Tea Time, Tikus, Young Heart