Posts Tagged 'Henderson Street'
It has been a while since I update my previous trip to Perth, Australia. Among one of my outing was in fascinating Fremantle and its surroundings.
Fremantle in Perth is popular for its eateries, market and heritage buildings. Many would make trips to Fremantle, patronizing the Fremantle Market. Located on the corner of South Terrace and Henderson Street, this market is open for business every Friday night and on weekends.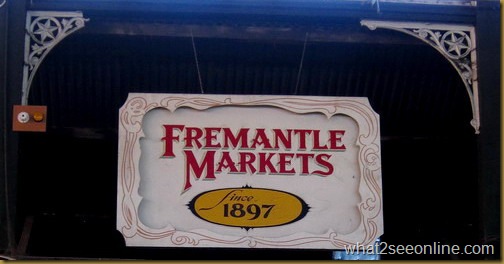 Tags: Australia One, Bratwurst, Bright Colors, Cappuccino Strip, Chocolateria San Churro, Crepe Suzette, Different Shapes, Dosukoi Japanese Noodle, Esplanade Hotel Fremantle, Fishing Boat Harbor, Food Stalls, Fremantle Market, French Crepes, Fresh Fruit Juice, Fresh Produce, Henderson Street, Heritage Buildings, Japanese Noodle, Market Houses, Michele's Crepe Suzette, Miso, Organic Products, Persimmons, Perth Australia, Side Dish, Vegetables And Fruits, Victorian Building