Posts Tagged 'Horseradish Cream'
* This article was published in the New Straits Times (Life & Times) on 20th May 2011.
The Cinnamon at the elegantly restored Hotel Penaga, located at the corner of Jalan Hutton & Lebuh Clarke is an all-day dining restaurant. The pleasantly decorated restaurant serves buffet breakfast and Western cuisines with Asian influence.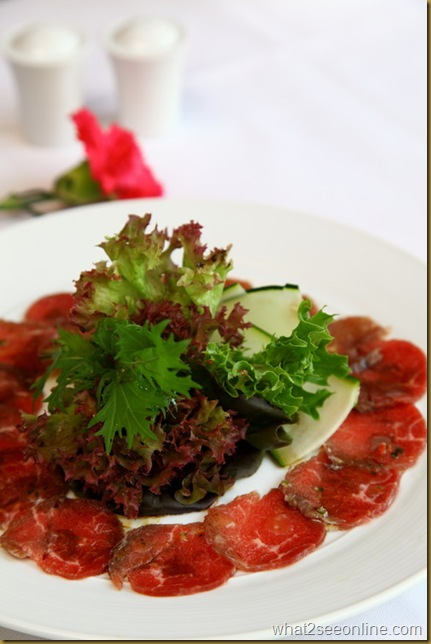 Tags: Apple Crumble, Asian Influence, Asian Spices, Beef Carpaccio, Braised Lamb Shank, Chili Sauce, Crisp Greens, Fillet Of Beef, Fish Roe, Garden Vegetables, Grilled Prawn Salad, Herb Crust, Horseradish Cream, Hotel Penaga, Jalan Hutton, Lamb Rack, Lamb Rack with Herb Crust, Lamb Shank, Lebuh Clarke, Lobster Bisque Soup, Lobster Meat, Lyonnaise Potatoes, Mango Chutney, Mango Creme Brulee, Marinated Salmon with Asian spices, Minestrone soup, New Straits Times (Life & Times), Prawn Salad, Red Wine Sauce, Sauteed Vegetables, Seafood Chowder, The Cinnamon, Warm Chocolate Volcano, Western Cuisines, Wild Mushroom Soup