Posts Tagged 'Jalan Musantara'
The celebration of the holy Ramadan festival brings along a unique experience that can be enjoy by all Malaysian, the food bazaar. During this festive season one can get to sample a variety of authentic and delicious Malay cuisine which is freshly prepare for the Muslim to break their fast.
One popular food bazaar in Penang is at Jalan Makloom, parallel road to Jalan Sungai Pinang. The place is jam packed with 50 over hawker stalls and stretches all the way to Jalan Perak.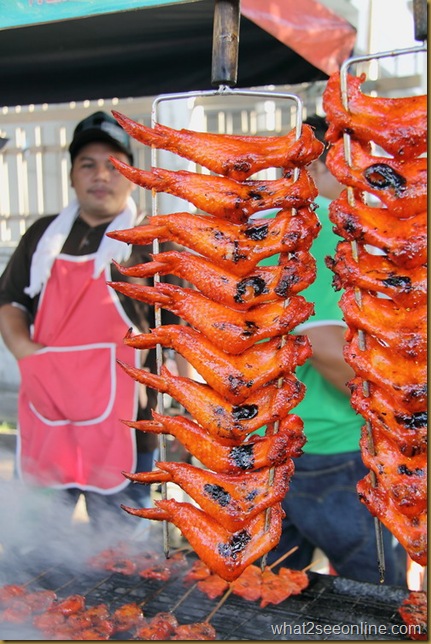 Tags: Ban Chang, Barbecued Chicken, Chicken Rice, Chopped Tomatoes, Cross Culture, Delicious Aroma, Flat Pan, Food Bazaar, Food Haven, Hawker Stalls, Hawkers, Holy Ramadan, Jalan Musantara, Jalan Perak, Laksa, Malay Cuisine, Malay Kuih, Mediterranean Cuisine, Murtabak, Palm Sugar, Parallel Road, Pasar Malam, Penang, Pita, Popiah, Ramadan Food Bazaar, Sungai Pinang, Tomato Sauce, Udang