Posts Tagged 'Lemon Wedges'
BY CK Lam

A meal with great view!
The Fremantle Fishing Boat Harbour located in Fremantle, Perth is a picturesque place with all the yacht, fishing boats and the long line of seafood restaurants.
One such seafood restaurant is Kailis Fish Market Cafe. It is famously known for the Best Fish 'N' Chips in Perth. With a fresh seafood market and indoor and alfresco dining areas, this seafront restaurant is a favorite dining place with the locals and visitors alike.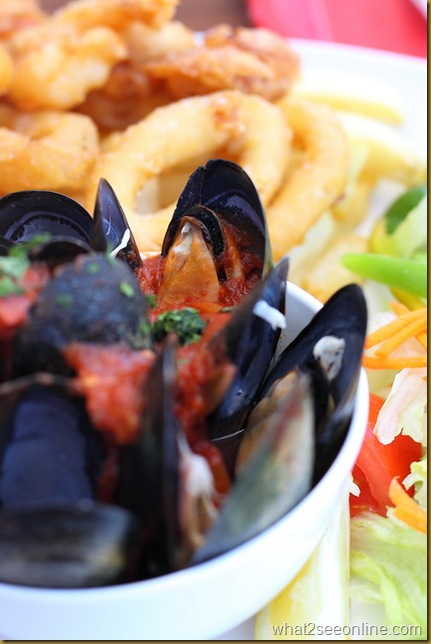 Tags: Alfresco Dining, Australian Seafood, Australian Waters, Beeper, Black Pepper, Ck Lam, Cold Beverages, Cold Breeze, Cold Drink, Cold Wind, Crushed Ice, Delicious Meal, Delicious Seafood, Fish Market, Fishing Boat, Fishing Boats, Fremantle Fishing Boat Harbour, Fremantle Perth, Fresh Oysters, Fresh Seafood Market, Kailis Fish Market Cafe, Kailis Seafood Platter, Lemon And Lime, Lemon Wedges, Lobster And Crabs, Main Attraction, Method Of Cooking, Natural Flavors, Natural Sweetness, New Straits Times (Life & Times), Picturesque Place, Prawns, Rock Salt, Seafood Platter, Seafood Restaurants, Seafront Restaurant, Umbrella Table, Wireless Beeper