*This article was published in the New Straits Times (Life & Times) on 21st August 2010.
Tanjung  Tokong Malay Village, which was once a sleepy "kampung" in the 60s and 70s, has grown into a suburb with rows of flats, overshadowing what is left of the kampung houses. Gone are the seafronts directly opposite the village where the natural sand split and mangrove trees grew. The village now faces vast reclaimed land and its sea view is blocked by modern concrete houses and high rise towers.
Despite the modernisation, the residents have maintained the uniqueness of Malaysian culture — the evening food bazaar, or commonly known as "pasar malam". The Tanjung Tokong night market operates every Saturday evening and is one of the designated Ramadan food bazaars.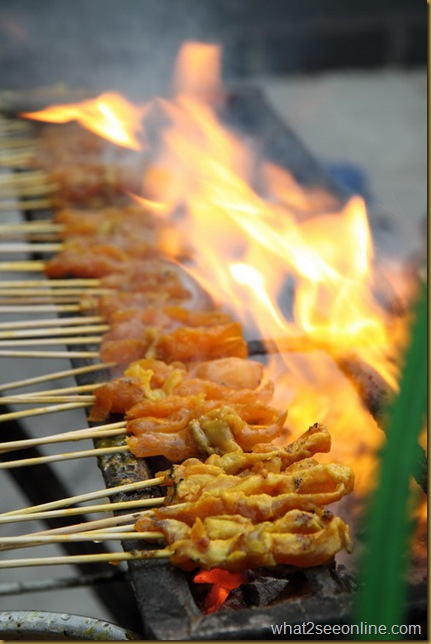 Tags: Bihun, Chicken Rendang, Chilli Paste, Concrete Houses, Distinct Aroma, Fasting Month, Food Bazaar, Fried Noodles, Kuih Muih, Lemang, Malay Cuisine, Malay Village, Malaysian Culture, Mangrove Trees, Murtabak, New Straits Times (Life & Times), New Straits Times (Life & Times), Putu Mayam, Sheer Variety, Spicy Chilli, Tanjung Tokong, Tanjung Tokong Penang, Village Charm, Wawasan