Posts Tagged 'Mutton Vindaloo'
* This article was also published in the New Straits Times (Life & Times) on 12th April 2010.
Gem Restaurant with a great corner location of Bishop Street and King Street in Penang is a newly opened restaurant that offers North and South Indian cuisines. This three month old restaurant with modern fusion of contemporary and traditional decor serves a diverse array of food, from heavenly spicy and fiery dishes to creamy delights.
Besides Penang, they do have seven restaurants in India, two in Kuala Lumpur and one in Selangor.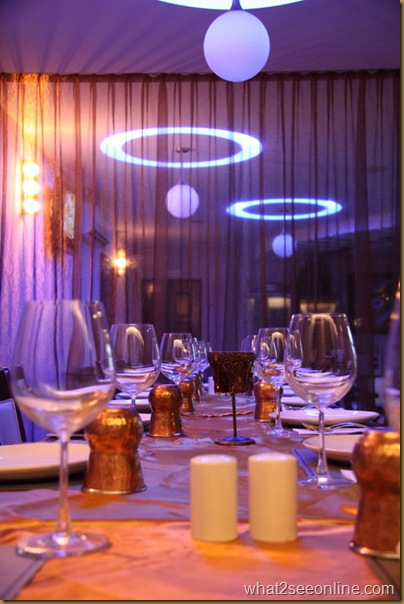 Decor with silken curtains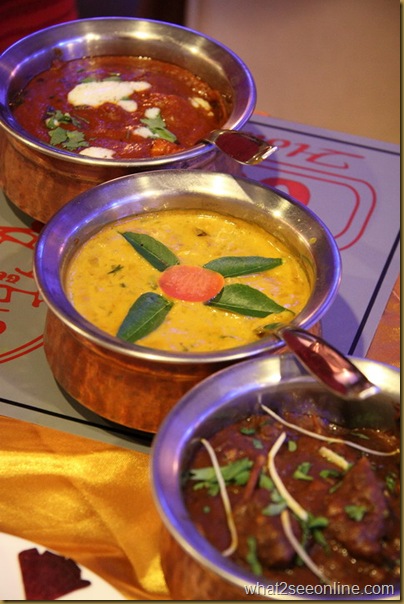 Delicious spread of curries
Tags: Bishop Street, Chicken Pieces, Corner Location, Creamy Soup, Cucumber, Curtains, Dipping Sauce, Fish Moilee, Gem Restaurant, Gram Flour, Gulab Jamun, Hyderabad, Hyderabad Chicken, Indian Cuisine, Kebabs, King Street, Kuala Lumpur, Kulfi, Lassi, Milkshake, Mutton, Mutton Kebab, Mutton Vindaloo, Nandu, Nandu Rasam, New Straits Times (Life & Times), New Straits Times (Life & Times), Pakora, Palak Butter Masala, Penang, Penang Restaurant, Plain Rice, Pulao Rice, Rm4, Saffron, Signature Dishes, Spices, Tandoor, Traditional Decor, Vegetable Pakora