***The restaurant has since closed down.
* This article was published in the New Straits Times (Life & Times) on 26th July 2011.
Bagan Bar & Restaurant is a place like no other in Penang. Located near Gurney Drive, it offers a special dining and social experience. Housed in an old, majestic bungalow, Bagan has a spacious lounge, dining area and bar.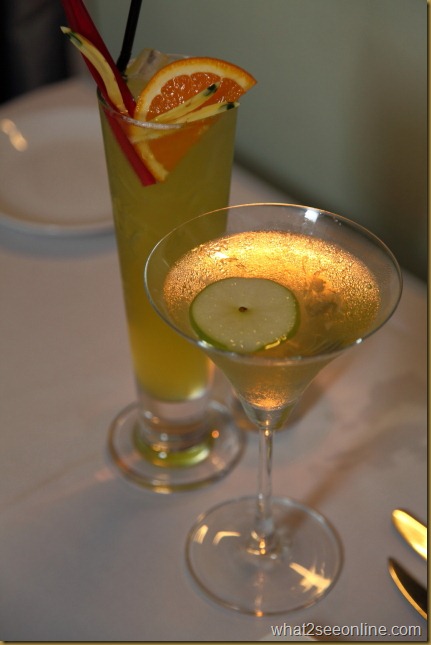 Two of Bagan's many unique concoctions – Bagan Blues and Apple Tini
Tags: Academie De Toulouse, Apple Tini, Bagan Bar & Restaurant, Bagan Jermal, Blinis, Button Mushroom, Chef Christian Bauer, Chef David, Chef David Enjalran, Chef Lance U'ren, Christian Bauer, Core Element, Cream Lemon, Culinary Arts, Diploma In Culinary Arts, European Elements, Foie Gras, Frangipani, Frangipani Kuala Lumpur., French Cuisine, Grated Potato, Michelin Restaurant, Mushroom Ragout, New Menu, New Straits Times (Life & Times), New Straits Times (Life & Times), Papillotte Seabass, Paupiette with vincent sauce, Potato Pie, Potato Rosti, Roast Potato, Rsquo, Social Experience, Spacious Lounge, Trio Concept