Posts Tagged 'Outdoor Food'
Celebrity chef, restaurateur, author, entrepreneur, and television personality, Todd English was in Penang recently for the filming of his TV show. Based in Boston, Massachusetts, United States, Todd English is best known for his restaurant, Olives, located in both Boston, Massachusetts, and Las Vegas, Nevada and his TV cooking show, Food Trip with Todd English, on PBS.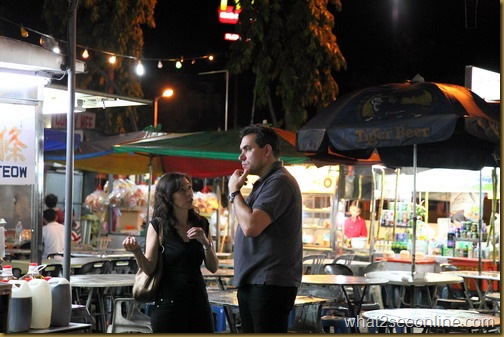 When Nadge contacted me about meeting up with Chef Todd, I quickly took up the invitation and tagged alongside the acclaimed chef and the crew during the recording of the show. The outing was truly inspiring, and has opened up a world of ideas for me, seeing the chef 'in action'.
Tags: Boston Massachusetts, Celebrity Chef, Chef Todd English, Cooking Show, Curious Onlookers, Drive Food, Egg Omelette, English Celebrity, Food Trail, Food Trip with Todd English, Fried Egg, Gurney Drive Penang, Gurney Drive Rojak, Leow, Memorable Night, Outdoor Food, Oyster Omelette, Peanut Flavor, Penang Hawker Food, Penang Street Food, Rsquo, Show Food, Stall Owner, Street Food, Television Personality