We were in Air Itam area on a lazy Sunday afternoon and since we were nearby Kafe Pantai Timur, we decided to stop over there for lunch. Located in the residential area of Paya Terubong, this coffee shop is home to many hawker stalls which mostly operate in the night. Among the sea of stalls includes the Pei Pa Duck stall.
It was relatively quiet, with only one stall selling Yong Tau Foo – an assortment of ' yeong liu' which has fish paste stuffed in a variety of vegetables.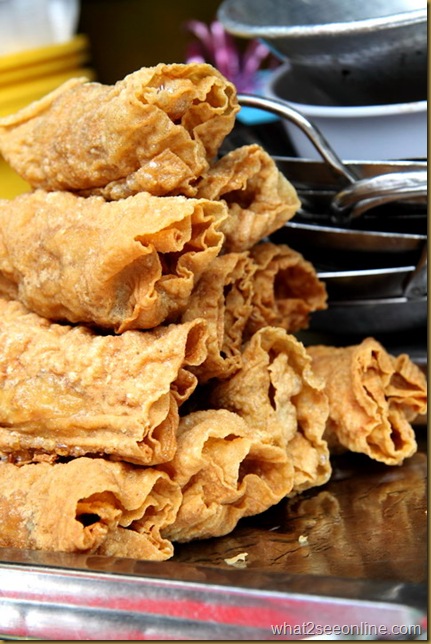 Crispy-crunchy right from the wok!
Tags: Air Itam, Bitter Gourd, Black Vinegar, Brinjals, Chili Sauce, Chilies, Coffee Shop, Corner Coffee Shop, Dumplings, Endless Variety, Fish Balls, Fish Paste, Fishcakes, Generous Portion, Gourds, Hawker Stalls, Kafe, Kah, Kow, Lady Fingers, Lazy Sunday Afternoon, Pantai Timur, Paya, Personal Preference, Pok, Prawns, Spot Fish, Stuffings, Sweet Bean Sauce, Yong Tau Foo