See Kong Ooi Restaurant in Transfer Road Penang which specializes in Hainanese and Hokkien chu char dishes is fondly refer as Sai Kong Huin by most of the Penangites Hokkien. It has been around for several decades now, and is still going strong until today!
This post is a collection of my trips to this restaurant, so don't be shocked by the amount of food! I've made the trip there several times with my family and food bloggers BBO, Lingzie, Ken and NKOTB.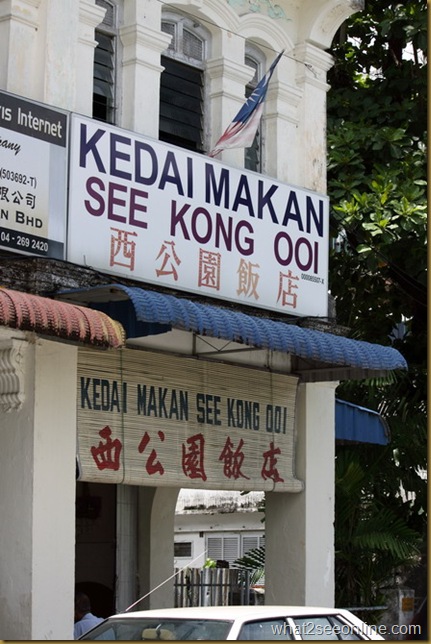 First time visiting a "KEDAI MAKAN"!
Tags: Array, Assam, Bbo, Bee Fish, Big Boys, Black Meat, Blog, Bloggers, Business Hour, Compliment, Curry, Decades, Dishes, Fish Curry, Fish One, Flavours, Freshness, Fried Fish, Fried Pork, Gps, Gps 5, Gps Coordinates, Gravy, Hainanese Cuisine, Halal, Hokkien, Huin, Jalan Sultan Ahmad Shah, Kedai Makan, Lady Fingers, Leeks, Lunch, Meat Selection, Minced Meat, New Kid, Onion, Onions, Ooi, Penang, Penang Chu Char, Penang Hokkien, Plenty Of Times, Point Of Interest, Prawn, Prawn Sambal, Prawns, Sai Kong, Salted Fish, Sambal, Sambal Prawn, Shanghai, Signature Dish, Soy Sauce, Steam, Steamer, Stir Fried, Suan, Transfer Road, Vege, Vegeta, White Rice, Zhar