BY CK Lam
Hawker food features prominently in the culinary culture in the state of Penang. Across the industry there are always places that constantly make headlines while others tend to be excellent but underrated, and the New Cathay Coffee Shop is classified as the latter.
Located along Lorong Kuching right off the ever bustling Burmah Road, this coffee shop is one of the decent places to sample a plethora of Penang's street hawker fare. A favorite mostly with the locals, it begins to fill up as early as 7.30 in the morning and is absolutely packed during the peak hours of ten in the morning right through two in the afternoon.
For those opting for a lighter snack, the apom manis (Indian style pan cake) stall right beside the shop is an excellent alternative. Interestingly, the owner still maintains the tradition of using charcoal stoves and clay pots.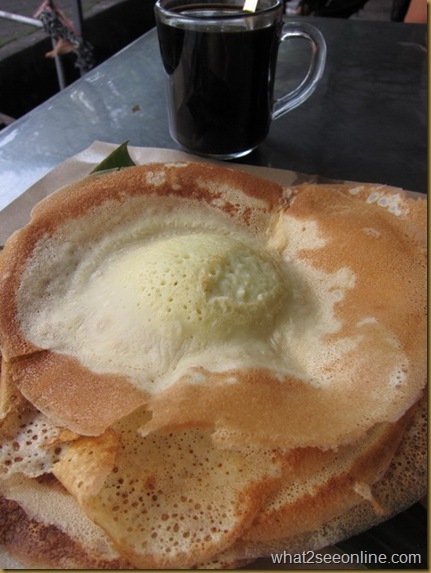 Tags: Apom, Apom Manis, Banana Pancake, Bean Curd, Bee Hoon, Black Coffee, Burmah Road, Cake Stall, Charcoal Fire, Chili Paste, Ck Lam, Clay Pots, Coagulated Blood, Coconut Milk, Coffee Shop, Crispy Edges, Culinary Culture, Curry Mee, Decent Places, Duck Meat, Flat Rice Noodles, Flavors, Food Features, Food Stall, Half Boiled Eggs, Hawker Food, Indian Style, Koay Chiap, Leafy Vegetable, Local Delight, Makansutra, New Cathay Coffee Shop, Pan Cake, Penang Curry Mee, Penang Hawker Food, Pulau Tikus, Rice Vermicelli, Rm3, Roadside Stall, Street Hawker, Toast Bread, Toasty Flavor, Wantan Mee