Posts Tagged 'Rotisserie Chicken'
* This article was also published in the New Straits Times (Life & Times) on 20th March 2010.
Located in Chow Thye Road away from the buzzing Burma Road is a new European style wine bar, aptly named That Little Wine Bar! I came to know of this quaint cozy wine bar when it opens in December 2009.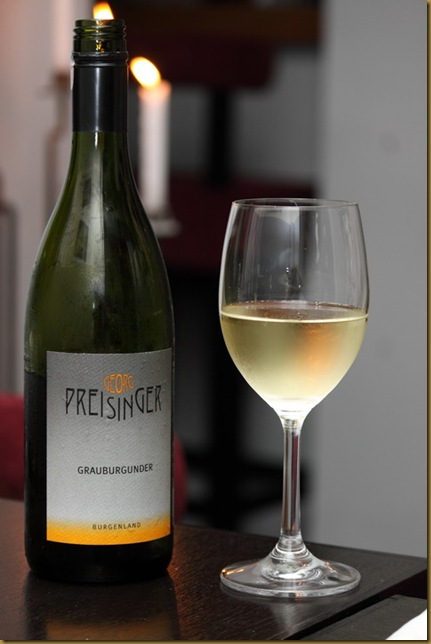 It was a pleasant surprise when my family was invited by the owner, Chef Tommes and his wife, Louise over for dinner. We were welcomed into the restaurant which expresses a sense of coziness with its decoration and low ambient lighting.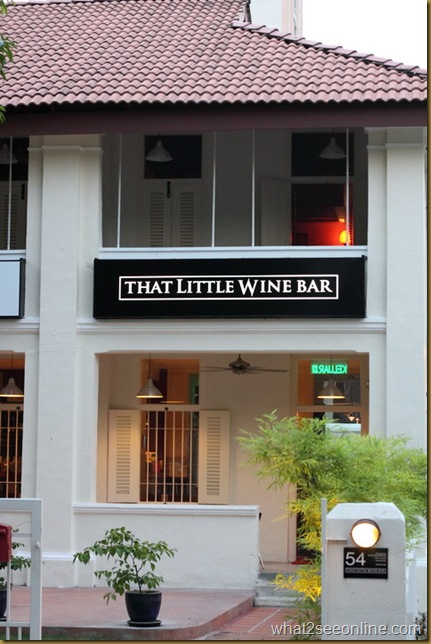 The beautiful exterior of That Little Wine Bar!
Tags: 20th March, Ambient Lighting, Appetizers, Aromas, Array, Austrian Wine, Avocado, Baguette, Blossoms, Burma Road, Chef Tommes, Chicken Liver, Chicken PâTé, Chillies, Chocolate Cake, Chow, Chow Thye Road, Cozy Wine Bar, Crispy Crust, Crunch, Delicious Food, Dinner Date, European Style, Fine Wines, Finesse, Goe, Grauburgunder, Grauburgunder 2008, Herb Broth, Intense Taste, Last Christmas, Launch, Marinade, Mushroom Quiche, Mushrooms, Nasi Lemak, New Straits Times (Life & Times), New Straits Times (Life & Times), New Wine, Nutshell, Orange Zest, Parmesan, Pate, Patrons, Penang, Personal Welcome, Pinot Gris, Recom, Rotisserie Chicken, Sesame Seared Tuna, Soups, Subtle Flavor, Tast, That Little Wine Bar, Traditional Chicken, Wife Louise, Wild Mushroom Soup, Wine Bar, Wine Cellar, World Labels