If there was ever a time when you had Japanese food to the point you leave the shop beaming from ear to ear, tonight had to be it. The venue? Isaribi Tei Japanese Restaurant which serves authentic Japanese Cuisine of course! This Penang based Japanese Restaurant is located at Burmah Square on Jalan Chow Thye, on the row of shoplots nearby Him Heang.
The night was pouring heavily, and with our stomachs growling, this seems to be the perfect place. The garden which leads to the restaurant was beautifully decorated, and even though it was dark, it gave the place a very cozy feeling.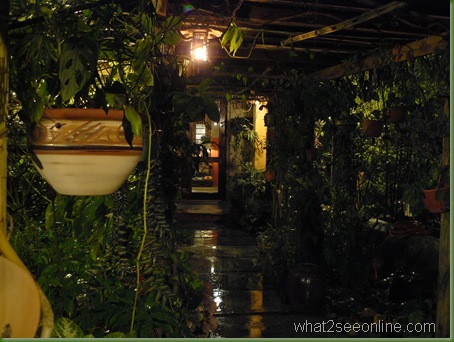 Upon entering the place, we were greeted by their friendly waiters and shown to our table. Looking around, we can see that the spacious restaurant is decorated with a tapestry of cultures. Wooden panels decorated the walls, while memorabilia of all sorts were donning the sides. We don't feel that we are actually in an old pre-war shoplot.
Tags: Authentic Japanese Cuisine, Balanced Ratio, Beef Slices, Beef Tataki, Bowl Of Rice, Burmah, Drool, Flick Flick, Freshness, Grilled Beef, Hubby, Japanese Food, Japanese Restaurant, Miso Soup, Penang Restaurant, Seaweed, Soy Sauce, Spacious Restaurant, Stomachs, Uncooked Beef, Waiters