Posts Tagged 'Spacious Waterfront'
The newly opened six-storey The Fullerton Bay Hotel in Singapore is one of the most beautiful hotels I have visited around the nearby region. Prominently positioned in the heart of Singapore's Central Business District and the arts and cultural precinct, The Fullerton Bay Hotel Singapore was officially opened on the 8th July 2010.
The luxury design hotel which caters to well-heeled travelers and jet-setters is the latest addition to the sparkling Marina Bay. Sitting on the prime waterfront location, the hotel offers breathtaking architecture alongside the stunning views of the Marina Bay and the Singapore skyline.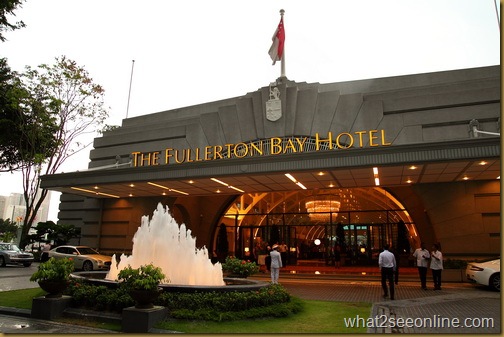 Tags: Arrival Lobby, Bay Hotel, Breathtaking Architecture, Cavenagh Suite, Central Business District, Clifford, Clifford Brasserie, Clifford Pier, Cosmopolitan Population, Cultures In Singapore, Design Hotel, Duck Confit with Truffle mashed Potatoes, Elegant Ambience, Front Desk, Fullerton Bay Hotel, Fullerton Hotel, Fullerton Singapore, Hotel In Singapore, Hotel Reception, Hotel Restaurant, Hotel Singapore, Jet Setters, Lamb Provencal, Landing Point, Lantern, Lcl, LCL Architects, Marble Mosaics, Marina Bay, Nearby Region, Peranakan Cuisine, Prime Waterfront Location, Reception Hall, Reception Lobby, S Central, Singapore Restaurant, Singapore Skyline, Spacious Waterfront, Truffles French Fries