Posts Tagged 'Tiled Flooring'
* This article was published in the New Straits Times (Northern Streets) on 3rd October 2011.
Penang is left with a handful of places serving simple breakfast of local coffee, toasts as well as hearty nasi kandar. One such place is Kedai Kopi Toon Leong, an old-style kopitiam located in a heritage shop house at the corner of Transfer Road and Argyll Road.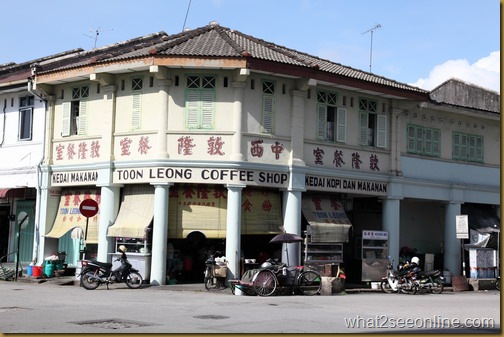 Tags: Argyll, Argyll Road, Boiled Egg, Bread And Coffee, Catfish Fish Head Curry, Coffee Powder, Coffee Shop, Deen Nasi Kandar, Delicious Fish, Egg Yolk, Enang, Fish Curry, Fish Head Curry, Flavors, Half Boiled Egg, Hawker Food, Heritage Shop, Ikan Keli, Kand, Kedai Kopi, Kedai Kopi Toon Leong, Kopitiam, Lightings, Magarine, Mid Morning, Nasi Kandar, New Straits Times (Life & Times), New Straits Times (Life & Times), Penang, Quality Coffee, Rm5, Spicy Dishes, Tiled Flooring, Toast Bread, Transfer Road, Wooden Chairs