Posts Tagged 'Traditional Mortar'
Le Cordon Bleu is a world renowned network of educational institutions. Being a top cooking school in the world, it is the place to achieve good standard of exquisite style cooking from the world's best qualified chefs.
Centrally located on Rama IV Road, the Le Cordon Bleu Dusit Culinary School is the first in the global network of Le Cordon Bleu schools that is offering Thai cuisine courses besides French Cuisine and Patisserie. The courses are conducted by Thai Cuisine Chef – Chef Rapeepat Boriboon in English with Thai translation for Thai students.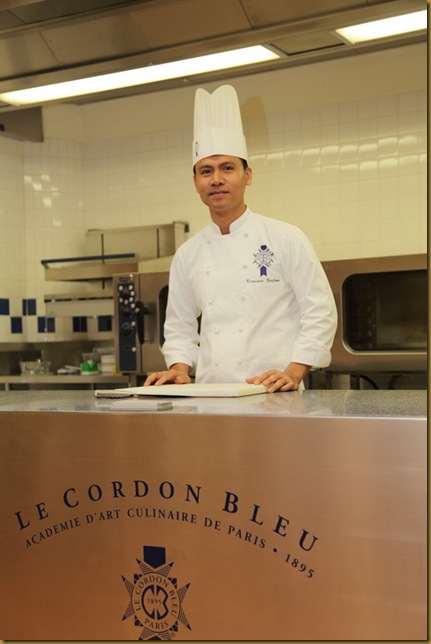 Thai Cuisine Chef, Rapeepat Boriboon
Tags: A Symphony of Taste, At-Sunrice Global Chef Academy, Best Fundraising Cookbook in Asia, Business Side, Chef Rapeepat Boriboon, Chef Yvon Blandin, Closed Doors, Cooking Demonstration, Culinary Discovery Programme, Dusit International, Dusit Thani Building, Educational Institutions, Exciting Day, French Cuisine, French Cuisine and Patisserie, Interview with Chef Rapeepat Boriboon, Introductory Tour, Keen Interest, Kitchen Skills, Kitchen Utensils, Le Cordon Bleu Dusit Culinary School, Le Cordon Bleu International, Le Cordon Bleu Schools, Managing Inventory, Mandarin Oriental Bangkok, Modern Kitchen, Mortar And Pestle, Professional Thai Cuisine Programme, Rama Iv, Skills Students, Thai Cuisine, Thai Ministry, Thai Ministry of Education, Thai Students, Thai Translation, Traditional Mortar, Work Bench