Posts Tagged 'Variation'
Taking a break from all the food for once, and indulging in some of the best fruits Penang has to offer!
It is always a good time to visit Penang and especially now when the great durian season is on. Just imagine going on a makan trip in Penang to feast on the King of Fruits, Durian! Our family just loves the thorny spikes durian with its strong pungent aromatic flesh. There are numerous stalls in town. Recently I took my aunt and uncle who came for a visit from Singapore to try out the durian at one of the popular stall, Penang Ah Teik Durian Stall. This stall is located right beside the Sun Yat Sen building in Lorong Susu/Mccalister Road.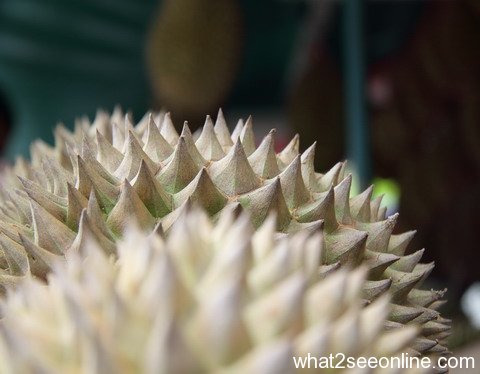 Tags: 10400 Penang, Amp, Array, Bottled Mineral Water, Boxes, Creamy Texture, Crunchy, Different Shape, Duku Langsat, Durian, Durian King Of Fruits, Durian Season, Durians, Feast, Fresh Fruits, Good Time, Great Durian, Kidney, King Of Fruits, Kitchen Floor, Langsat, Longkong, Mangosteen, Penang Food, Preference, Purplish Fruit, Rambutan, Singapore, Spikes, Sun Yat Sen, Susu, Sweet Flavor, Thick Flesh, Variation, Yar