Posts Tagged 'Vegetarian Pizza'
* This article was published in the New Straits Times (Life & Times) on 6th September 2011.
The recently launched Campbell House in George Town is home to Il Bacaro Venetian Restaurant. This slice of classic Italian dining is within walking distance of Tho Yuen and Tai Tong Dim Sum House.
The restaurant serves its cuisine the Il Bacaro way, which is based on a traditional Venetian backstreet tavern. It's where one can enjoy authentic Italian dishes served in a warm and friendly atmosphere.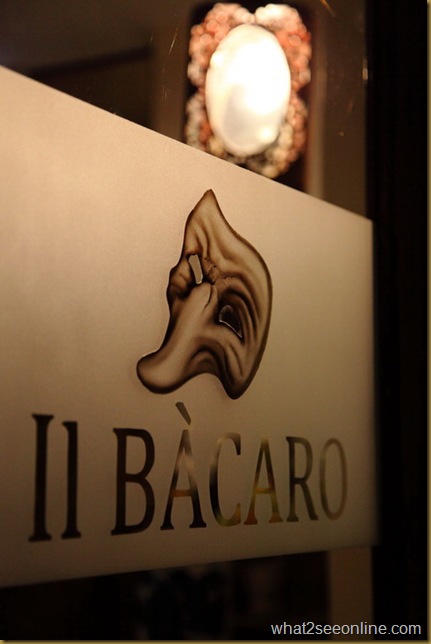 Tags: Authentic Italian Dishes, Bacaro, Bamboo Steamer, Campbell House, Cherry Tomato, Chewiness, Chicken Parmigiana, Cicchetti, Cintra Street Hawker Food, Crisp Crust, Delightful Change, Dim Sum Restaurants, Emphasises, Fabulous Dish, Flavors, Flavour Of Herbs, Focaccia, Fresh Pasta, George Town, Green Pea, Green Pea Risotto, Grilled Shrimp, Grilled Zucchini, Homemade Pasta, Il Bacaro Venetian Restaurant, Italian Dining, Italian Food, New Straits Times (Life & Times), New Straits Times (Life & Times), Panna Cotta, Penang, Soft Interior, Stracci, Tomato Sauce, Vegetarian Pizza, Venetian Restaurant, White Wine, Woo Hing Watch Dealer, Zabaglione Con Fragole