Penang Hawker Food – Johor Road
This time around, my food blog is introducing a special prawn fritter (hae jie). If you are on the look out for big prawns hae jie, I would  highly recommend you this particular stall. You can find it at the road side hawker food stalls at Johor Road, just off the Datuk Kramat Road (Padang) junction. The stall sells varieties of deep fried lorbak, tau kua, pig ears, sausages like any other lorbak stall in Penang but it stands out in its hae jie with fresh big prawns.
There are two ways of enjoying the hae jie; one way is the prawn fritters. The shells of the prawn are removed and fry in a coat of batter till golden brown. Each piece of fritter has one big prawn. The other way is having the fried hae jie with the prawn shell still intact. Both of the version are equally good.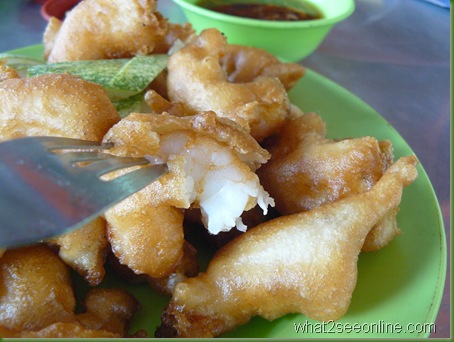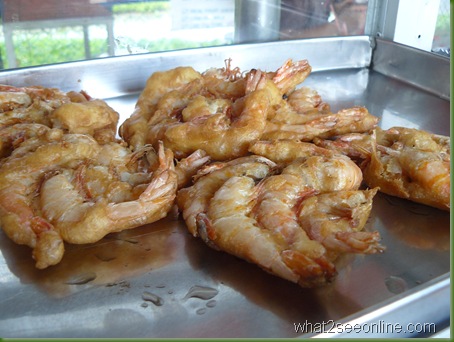 ***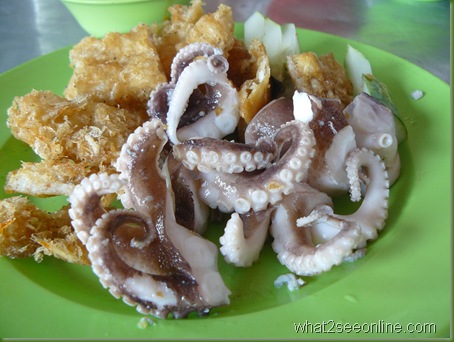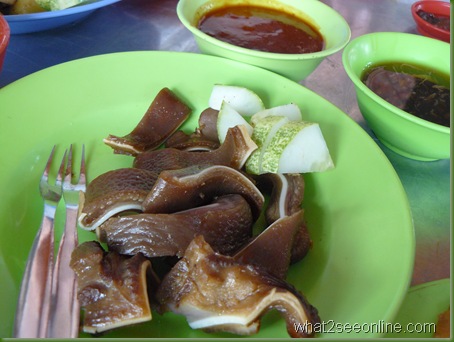 These are some of the ingredients from the lorbak stall, just look at the size of the big fresh prawns. It takes six big prawns to make up for a piece of hae jie.
Each plate of Char Koay Teow is fried individually and served laid on a piece of banana leaf. At RM3.50 per plate, I find it a bit expensive for the small portion.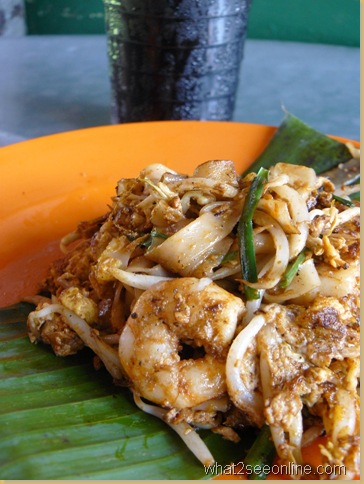 Assam Laksa comes in two sizes, the usual ones @RM2.30 and this smaller bowl @RM2.00. This sourish assam laksa is slightly light in flavour.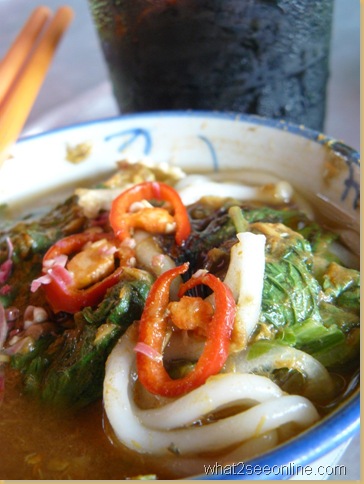 There are a few other food, including the bowl of  warm soup with Yong Tau Fu ingredients together with tang hoon (glass noodles). You could opt to have it with yam rice  too!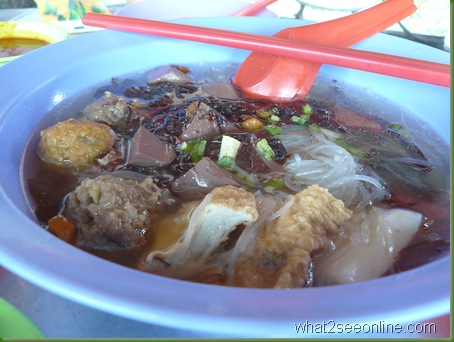 Do try the the Mamak version of Popiah. They are relatively different from the Chinese version. The rolls are made with tumeric yambean, tofu and sweet sauce. Besides the popiah, we had some deep-fried cucur udang and pieces of potatoes which goes together with the gravy with added crushed roasted peanuts.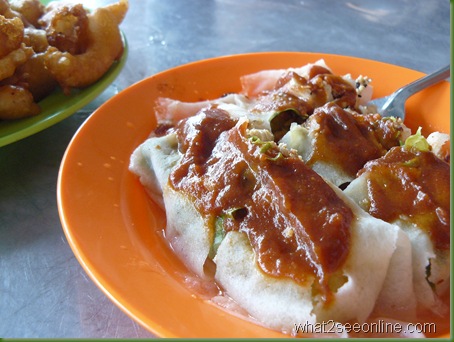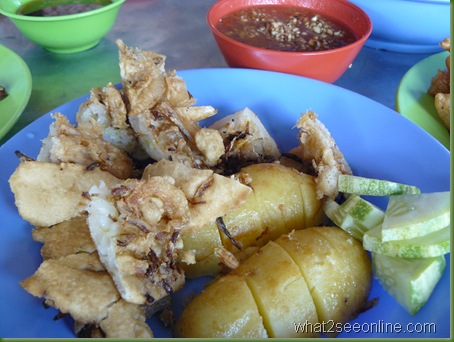 Most of the stalls open later in the afternoon till early evening. Access to this food stalls is from Dato Kramat Road. Take the left turn after the Dato Kramat Police Station into the one way street Johor Road.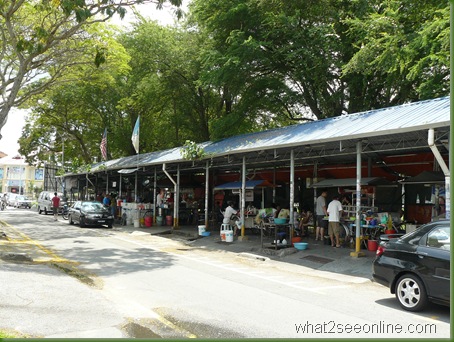 Click here for the Map location…
GPS Coordinate : N 05 24.816 E 100 19.102