Young Heart Restaurant, Pulau Tikus, Penang
*The outlet has since closed down
Young Heart Restaurant is tucked in a strategic location near Pulau Tikus market in Penang island. Found nearby the junction of Cantonment Road and Market Street, this restaurant serves up some delicious food while keeping the prices reasonable. Remarkably, it has been around since 2005 and show no signs of slowing down.
The theme of the restaurant revolves around the Heart, as stated in its motto; The Fragrance of the Refreshment comes from the Heart. Most entries in the menu are kept plain and simple, with main usage of healthy ingredients and less reliant on extra artificial flavoring. Indeed a delightful change from all those other food we get these days.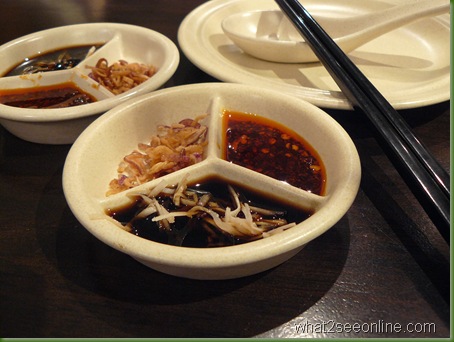 Innovative and practical sauce plate
Some of the ice blended we had for the night. On the left is the pineapple @RM4 while the other is the Kiwi fruit @ RM4.50.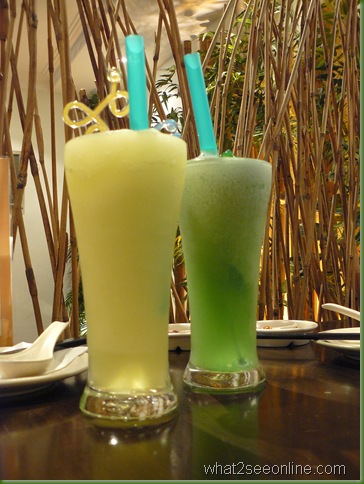 This plate of fried dumpling better known as 'Guotie' comes in six pieces @RM10.80. It is made up of meat and vegetable and tasted good with the accompanied chili oil and ginger strips in vinegar. The Pumpkin Fried Rice comes with two pieces of Fried Chicken @7.50.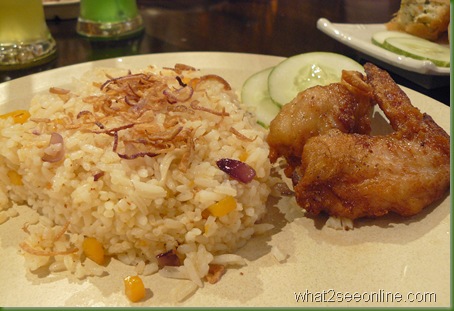 ************************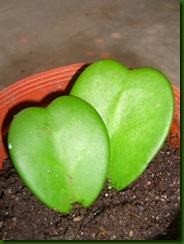 Many readers are curious about how the name "Young Heart" came about?
From the picture above, take a guess! The answer is at the end of this post!
************************
Our dinner continued with these delightful snacks of Fried Tofu and Fried Chicken Wings. The tofu is home-made with added fish paste, carrot and vegetable. Makes great snacks, especially at tea time. A recommended item!
Last of the dishes is the bowl of noodle with our choice of ingredients. Prices varies according to the ingredients that you choose. We pick the Slipper Prawn, some Foochow fish balls and Enoki mushroom. Their home-made noodle with no preservatives added were absolutely awesome compared to those commercially produce.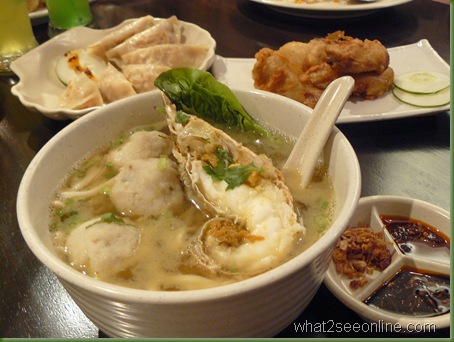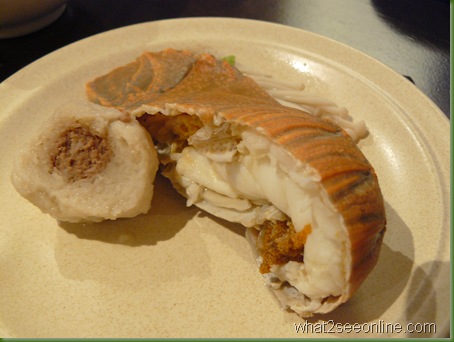 With our tummies content, here came dessert! There is always place for dessert, at least for me anyway! We had the mango, sago and dragon fruit mix @RM4.50. Never expected those red pieces of dragon fruit to go so well with the mango.
Spoonfuls of rich and smooth  mango, a sweet end to the dinner.
Here are a few pictures to show you just how these simple decorations can help brighten up this Wifi-enabled restaurant. Very homely and cozy feeling, sure to be back for more.
It is open for lunch at 12pm all the way to dinner and closes at 10pm with Monday as its off day. Be sure to check out its set lunch deals as well, with students getting extra deals! Reservations can be made through telephone number: 04 2288084. Lingzie paid a visit to this restaurant as well, as you can find it here.
*******************
What was your guess? Lets see whether you got it right…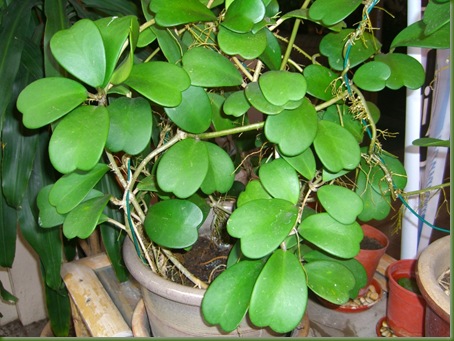 The plant above is called the Sweetheart Hoya. It became the inspiration of the proprietor to name the restaurant Young Heart, which reflects the shape of the leaf on this plant.
*********************