Kirishima Japanese Restaurant, Cititel Penang
In my recent post on Isaribi Tei Japanese Restaurant, I received plenty of comments and feedbacks from my readers on other Japanese food and restaurants too. One of them is the Kirishima Japanese Restaurant, situated in the lobby level of Cititel Hotel, Penang. We visited this restaurant which is known through word of mouth as one of the best Japanese restaurant in town!
We were guided to our seat in the main dining hall. Browsing through their huge and colorful menu, we noticed that Kirishima does offer a wide variety of Japanese dishes. We placed our orders and while waiting for the food, we were given a cold towel to freshen up.
We had this King Prawn Roll @RM24 – Deep fried king prawn rolled with salmon and avocado. Indeed, this dish was skillfully prepared and presented as well! This combination of fruit, fish roe and seafood was very tasty.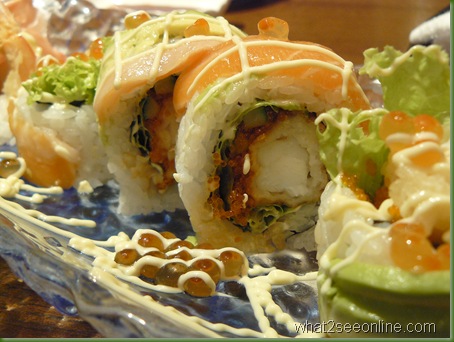 We took the Kirishima Bento which was recommended by my dear friend, Pixen who had tried out most of the Japanese restaurant in town. Indeed a good choice, this dish @RM38 came with a wide variety of items in small portion, arranged in two trays. Appetizer consist of cawan mushi, pickles, salad and teapot soup. Other dishes make up of sushi, deep fried chicken, tempura, sashimi and soba. Desserts included were pudding and fresh fruits.
The tiny teapot came filled with clear soup. The soup was pour into the provided small teacup. The art of drinking the soup was having small sips of soup from the teacup. This concept was rather unique.
For those who prefer to have some sake or authentic Japanese beverages, there are many varieties to choose from to complement the food.
Some of the assorted sashimi, sushi, deep fried tempura and stone grilled beef  were from the other larger set, Kirishima Gozen which was priced at RM48.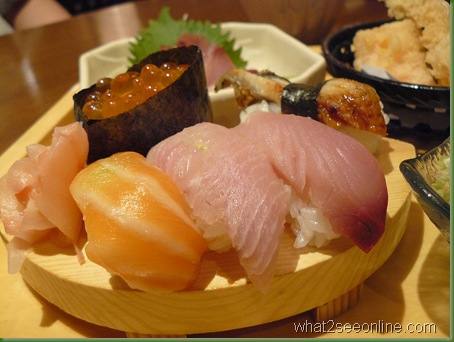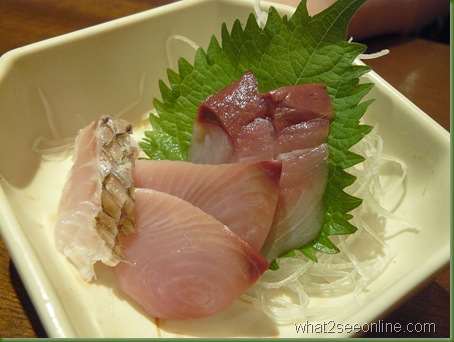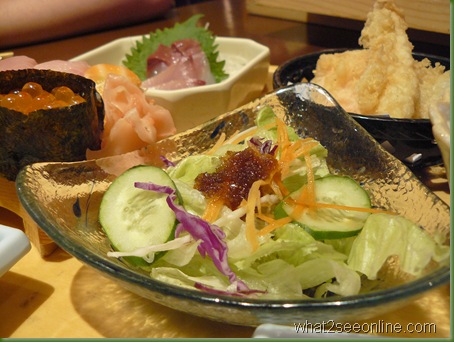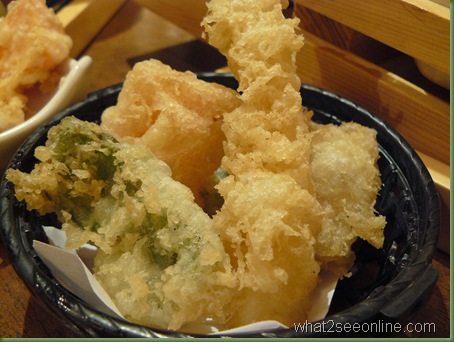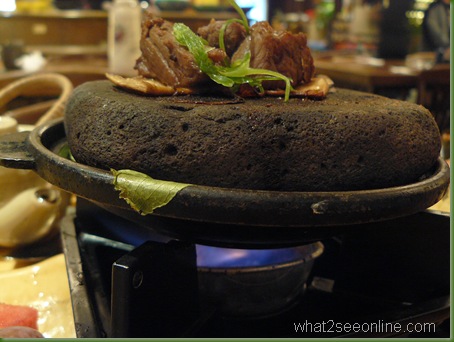 The dessert menu came with plenty of tempting choices –  Tiramisu, Green Tea Ice Cream, Mochi and so on. However, we were just too full to have any of them. It is best to make an advance reservation for the dinner. There are many dining areas with your choice of counter seat, private dining room or the main dining area. Non-smoking area are also available.
Although the counter seats can be a bit noisy,  some customers still choose to sit there to get the first hand watching the skilled chefs in action – which can be very interesting.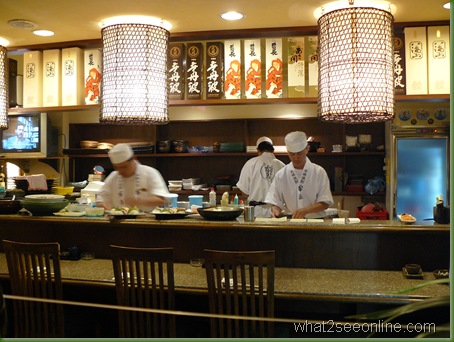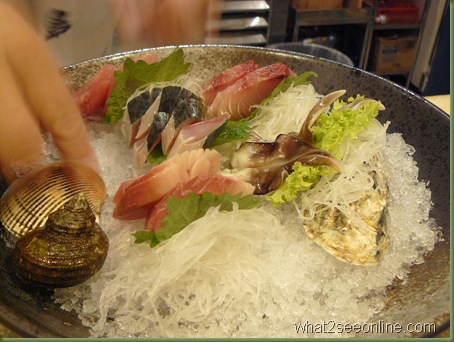 The food is of fine quality and prices are slightly on the higher end. We still love to visit this restaurant again to savour the other dishes, provided hubby don't mind picking up the bill 🙂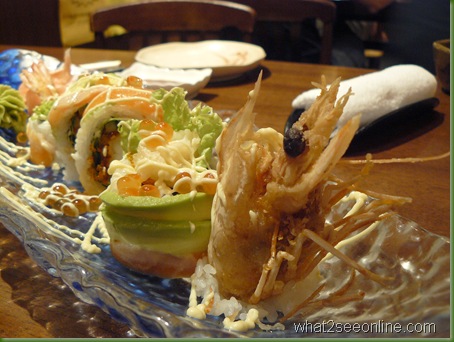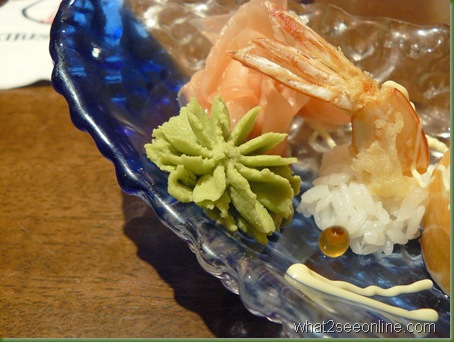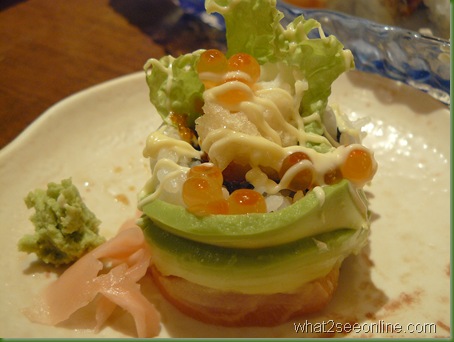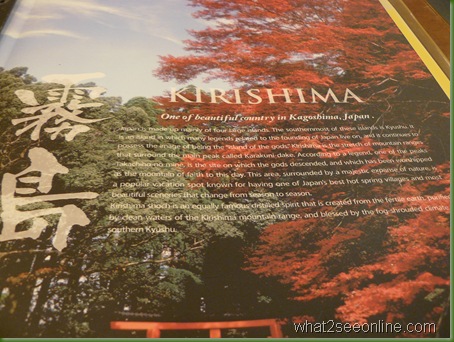 The location & map of the restaurant can be seen here.
The details of this hotel is:
Cititel Hotel Penang,
No. 66 Penang Road,
10000 Penang
Tel : 04 3700108
04 3701188