Penang Food – Steamboat @ Sawara Pulau Tikus
Sawara Restaurant is located in a corner shop house along busy Burma Road in Pulau Tikus area. Its main focus is on its fish steamboat and homemade Yong Tau Fu where the fish paste is made from mackerel fish. There are not many restaurants in town making their own fish paste nowadays.
The three of us went for the steamboat set for that afternoon. Beside the steamboat, they do serve side dishes too. We tried their pork roll, better known as Sawara Char Siew. Dip into the accompanied chili sauce it was very appetizing indeed. The slightly sourish and spicy sauce is very appetizing.
We ordered the set which comes with the typical dishes of beancurd, mushroom, vegetables, fish balls, quail eggs, chicken, jelly fish, sotong and thick chunks of fresh fish. I love their specialty homemade fish ball and also those that are wrapped around the celery stem. Additional ingredients can be added on too.
The homemade fish ball is simply delicious…with texture!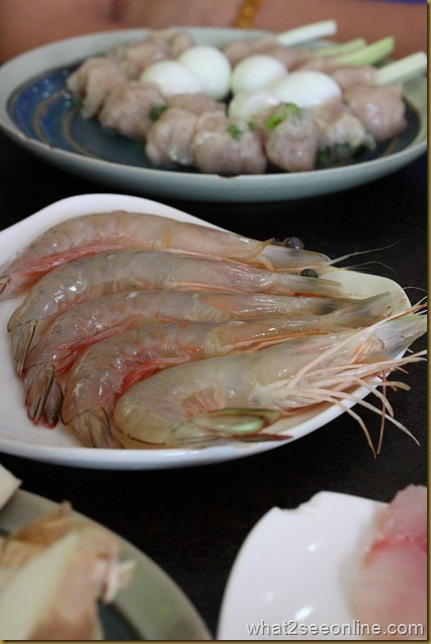 Fresh large prawns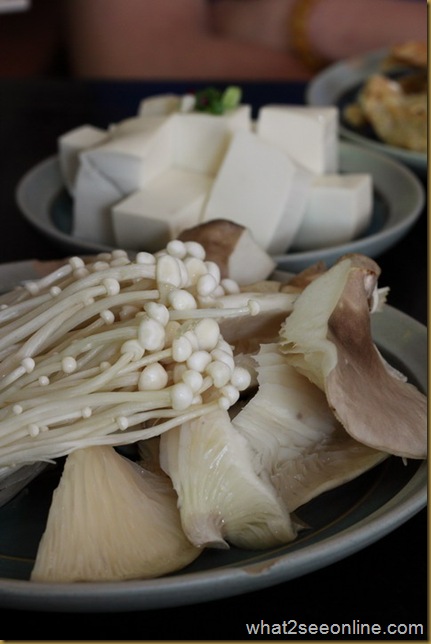 Many square cubes of beancurd & two types of mushroom
Combination plate of chicken, jellyfish and sotong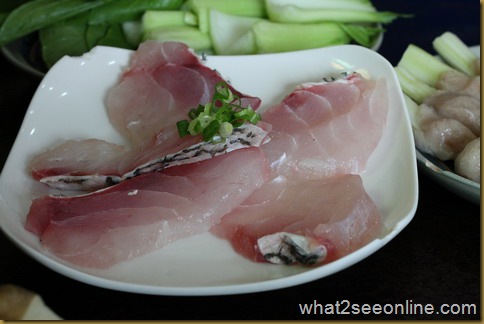 The fish was fresh and firm
This plate of fried Yong Tau Fu pieces is also included in the set. They are deep fried till crispy and is tasty soaked in the fish soup. For ala carte ordering, a piece of Yong Tau Fu would cost around RM0.80 with a minimum order of six pieces.
The soup is very flavorful with the sweetness from the chicken bones and the rest of the ingredients that have been boiling in the pot. It gets richer as it boils and is perfect to go with some beehoon and rice.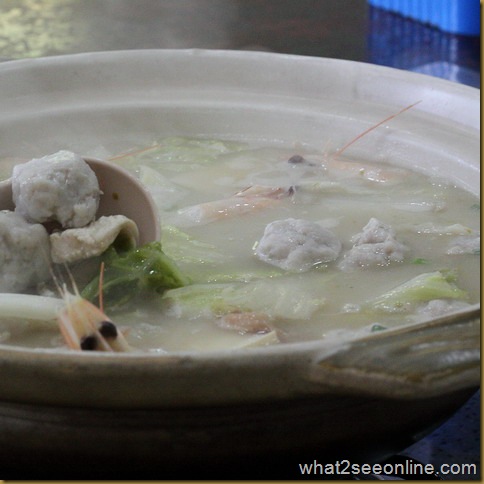 The set cost RM68 with an additional plate of beehoon RM3. The restaurant setting is very simple and fully air-conditioned. It is easily seen from the main road and is directly opposite Maxim Cake House. Click here for the Map Location.
Sawara Restaurant
393 Jalan Burmah
10350 Penang
Tel : 04 2260516
Business Hour : 11am – 10pm daily