Bee Won Korean Traditional Restaurant, Hotel Royal Penang
Updated on October 2010 : The restaurant has stopped operation.
Bee Won Korean Traditional Restaurant is located in Royal Hotel (formerly Sheraton Hotel) and they offer authentic and healthy Korean food with varieties of tasty mild foods and spicy dishes. It is a favorite place for many locals and also the Korean residents in Penang who keeps coming back for the excellent quality food.
Korean Sashimi
I have never been to this restaurant until recently when the owner Miss Choi contacted me. It is a totally family run business with Miss Choi's mother helping out in the kitchen together with two chefs from Korea. I paid a visit to this spacious modern restaurant on the third floor of the hotel with my family.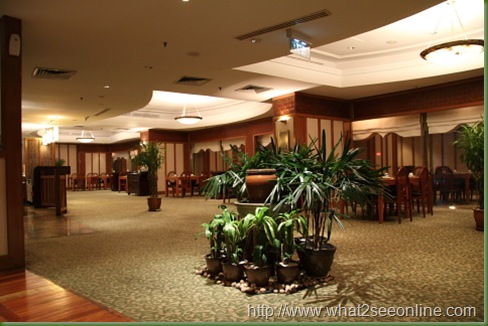 A restaurant with simple and warm decor
The meal started off with servings of appetizers which also included the Ho Bak Jjim (pumpkin steamed in basket) and Ho Bak Jook (sweet thick pumpkin soup).
Colorful appetizer with five basic colors of Korean food – red, green, yellow, white and black
Jellyfish was part of the appetizers as well, very refreshing and tantalizing
Steamed pumpkin and also the sweet thick pumpkin soup
There is a first time for everything and it's the first for me enjoying Sashimi in a Korean Restaurant! The Sashimi is Bee Won's signature dish as it is the only Korean restaurant that serves this dish. I was impressed with its presentation, thinly sliced fish laid on top of a huge piece of ice with mussels frozen intact!
The owner emphasis on the freshness of the fish, having the fish scoop up directly from the tank of live fish, carved up and served immediately. This platter was specially prepared using the garoupa and snapper fish which was incredibly fresh and tasted absolutely heavenly with the sauces.
In the menu, a plate of Sashimi garoupa cost RM200 while the snapper goes for RM150. Either set comes with appetizers, various side dishes and soup.
Korean Sashimi is typically eaten wrap in lettuce leaf with raw garlic, sliced green chili and chili sauce. Bee Won has their special homemade 'Mother's 'sauce which gives it that special touch.
Miss Choi on hand to prepare the wrap
Special 'Mother's 'sauce concocted by Miss Choi's mother
As we enjoyed our dinner, Miss Choi was kind enough to share the norm technique to enjoy Sashimi with us. It is recommended to lay the ingredients on the outer side of the leaf with the soft inner side lying on your palm.
Click on the pages below for more dishes…