Teatime at Patisserie RUI Artisanal – Mont' Kiara Meridin, KL
On my recent trip to Kuala Lumpur, I made my maiden visit to the bakery-cum-cafe Patisserie RUI Artisanal in Mont' Kiara Meridin. This nice cozy place only house a couple of tables, but their array of cakes, pastries, chocolates and snacks are simply mouth-watering.
Emphasizing on the petite and beautiful presentations, RUI makes it a point to ensure the packaging of their products are charming. The chocolate and cookies are all wrapped up in boxes and bags with colorful ribbons, indeed very suitable for gifts & treats.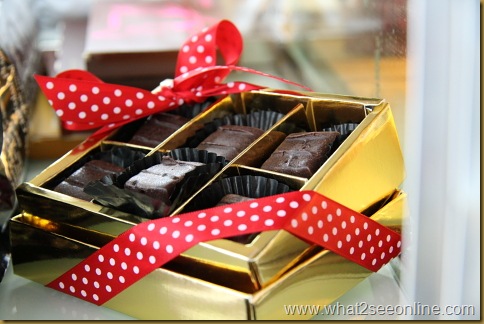 Petite and heartwarming packages!
Fruit cake meets claypot? East meets West creativity!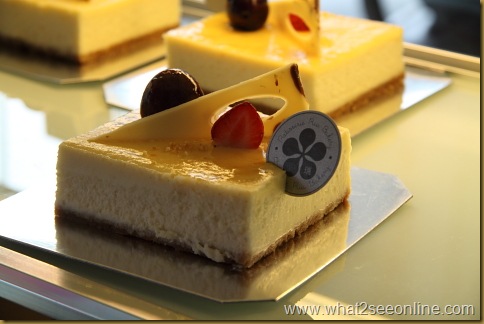 Their cheesecakes are simply perfect for any tea time
Knowing that I had a soft spot for desserts, BBO was kind to bring me to Patisserie RUI Artisanal! After browsing through the shop, we got ourselves a cup of freshly brewed coffee. Besides coffee, they do have a range of tea for tea lovers too.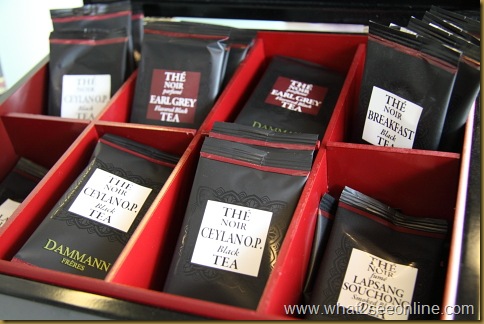 One of the items that caught my eye was the attractive Red Velvet Cupcake. It is a very unique cake, and not many bakeries are able to produce this cake. This cake with a distinctive dark red color has fresh whipping cream and coated with moist and tender crumb. It was just wonderful getting to eat this cake for teatime.
The insides were beautifully done, perfect compliment to my coffee!
The other piece which we enjoyed was the Bailey's Gateaux which has its layer of chocolate cake topped with crunchy white chocolate and also the moist Bailey's mousse. It was good as the mousse has generous amount of Bailey in it.
The star was the Gateaux B52 which is layered over with Kahlua, Bailey's and Grandmarnier…just heavenly!
Patisserie RUI is owned and operated by the young and friendly Crystal. Besides this outlet, they have another one in Petaling Jaya.
Do check out their two places whenever you are nearby. They can design and create almost anything as close as it can for their customers, even mahjong pieces that not only look good but taste good too.
We had a wonderful tea time at this place!
Patisserie RUI Artisanal
Kuala Lumpur
G1B, Mont' Kiara Meridin
19, Jalan Duta Kiara
Mont' Kiara
50480 Kuala Lumpur
Tel : 03 62079282
Petaling Jaya
7, Jalan Chantek 5/13
Off Jalan Gasing
46000 Petaling Jaya
Tel : 03 79569282