Tong Sui & Tang Yuen at All About Sugar & Gift
All About Sugar & Gift located in Lorong Susu, Penang is a newly opened outlet serving Chinese desserts. This outlet with a simple and homely ambiance has different sweetened fillings of freshly prepared tang yuen made from glutinous rice in a variety of tong-sui.
We had the Tang Yuen with different sweetened fillings, the red bean paste and the green tea paste. Both the paste were just as good, fine and tasty. The texture of this tang yuen is slightly chewier compared to the soft and tender ones that I have eaten at HK Tang Yuen in New Lane.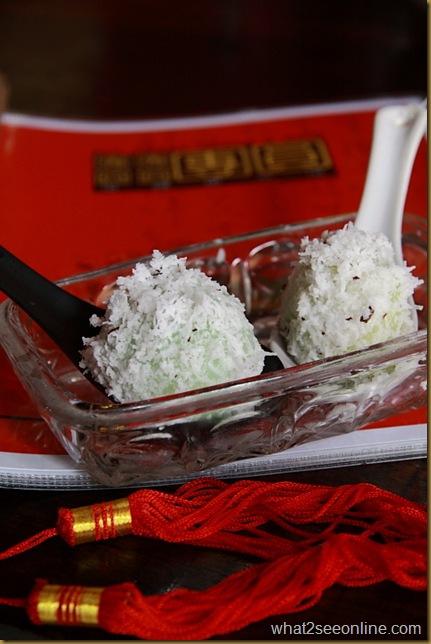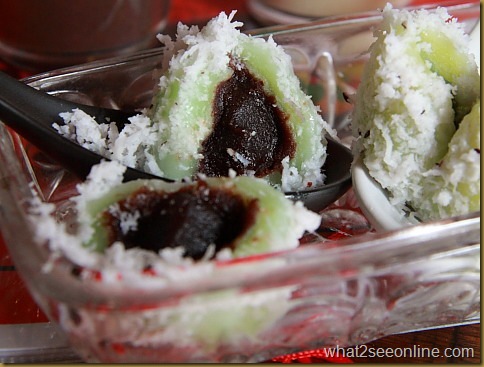 We had three different flavors of tong-sui, served in miniature glasses – red bean, black sesame and cashew nut. I like their new trend in serving the cashew nut tong-sui which is not easily found around town. The cashew nut tong-sui was flavorful but the black sesame tong-sui lacks the rich roasted aroma of the sesame. All the tong-sui had the right sweetness but I did tasted a bit of saltiness in the red bean tong-sui which was not to my liking.
We also ordered bowls of cashew nut and the black sesame tong-sui with colorful big and small tang yuen. The  items available in the menu are the tang yuen and the tong-sui. No savory snacks were listed at this moment. The total bill cost RM23.10.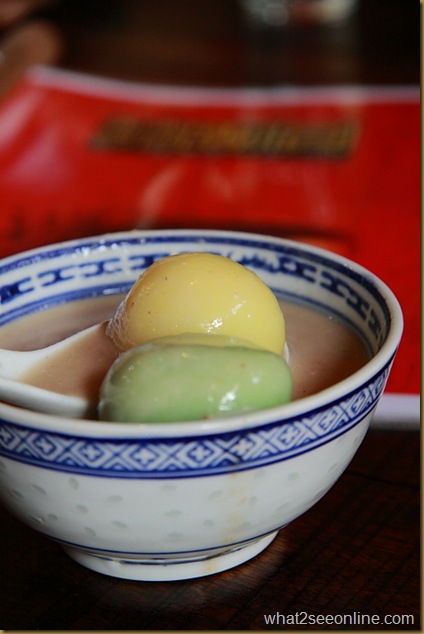 This outlet is open daily. Click here for the Map Location. It is located a few houses away from the First Famous Duck Rice.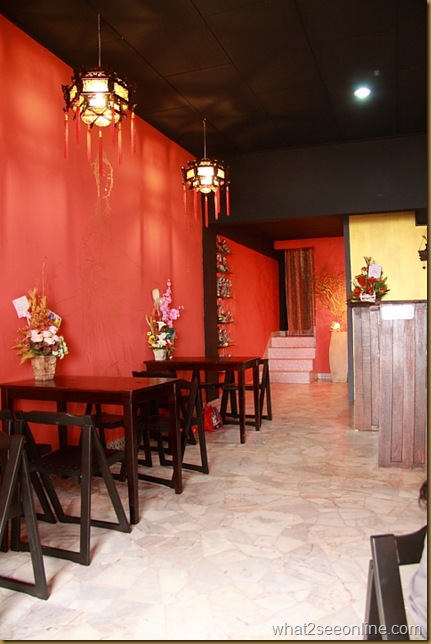 All About Sugar & Gift
No. 11 Lorong Susu
10400 Pulau Pinang
Tel : 012 5320353
Business Hour : 11.30am – 10pm